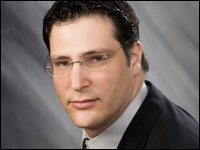 Managing an IT environment can be expensive and challenging. As a result, some companies prefer to rely on service providers to assist with specific projects. Others prefer to utilize managed services for operational work and to establish better services, processes, tools and methodologies to leverage their IT infrastructure.
These services are usually offered to customers as IT outsourcing resources or a managed services solution that can be administered locally or remotely.
In theory, this concept seems great. You can have a service provider manage the daily operational workload and have remote server management services to assist and troubleshoot problems around the clock from anywhere in the world.
However, with all the advantages, there are some potentially troublesome variables that need to be taken into consideration.
Improper Processes and Tools
Managed services often pose a challenge with staffing, the amount of effort needed to perform tasks, or making sure to assign the right resource with the proper tools to manage the environment. These challenges may result in a failure to recognize issues before they occurred, as expected when managing an IT environment.
Managed service providers may also assume very little governance is needed and fail to track the environment for changes. This may lead to missing or outdated documentation.
UAT (User Acceptance Test) docs, runbooks, support docs and performance data need to be established and should be written with the appropriate business owners. The business owners can help to establish the right processes, and these documents and processes will help to increase supportability, security, stability, server availability, operational efficiency and scalability.
Releasing strategic IT resources to focus on projects can help to handle most of this workload.
Read the Contract and Understand Cost Estimates
This might seem obvious, but sometimes it's not. Both sides should understand the Service Level Agreement (SLA) and make sure it's being communicated properly within the organization. Both sides should know how to reach the appropriate contacts according to their internal policies and understand the change order process. These will help to achieve proper handling of pricing prior to the engagement.
Budgets are important, but they should not dictate what is needed from the service provider (cheap does not mean better). Sometimes, investing more up front might reduce the total cost of ownership. A proficient team will be more capable of understanding the big picture. Further, it will take into consideration all aspects of the environment before enabling a process or function.
Foster Communication
It is extremely important to make sure to set expectations up front. If the team will not understand the goals, or if it works without guidelines, then the quality of work might not meet expectations.
Communicating a good plan to the business ahead of time might save costs and make the business fully engaged. This will lower the risk of failure and will make the team more committed to the initiative.
The Bottom Line
There are many advantages to either approach (local IT vs. managed services). A managed service provider will usually try to assist organizations with daily operational tasks and, based on its capabilities and skills, will try to improve processes.
This model of managed services allows rapid deployment of technology without incurring large IT infrastructure challenges and reduces IT support costs.
Further, if organizations are aware of possible problems that can occur and it they can be proactive in their oversight of managed service partners, their business will have the scalability and agility to grow by leaps and bounds.
---
Ronny Front
is a senior consultant at
GlassHouse Technologies
.