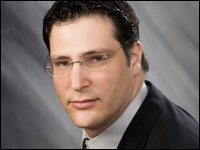 Delivering and managing IT continues to be complex. Application demand continues to grow, while the maintenance and support of old applications, as well as the processes involved with new applications, lead to a frustrating user experience and constraints on flexibility and business agility.
Many organizations look to manage that complexity through a unified approach in order to reduce IT operational costs (OpEx) and provide better solutions that will allow IT to deliver and manage applications with the flexibility and agility to support increasing user demand.
Why Now?
Many companies have started migrating toward Windows 7 while the Windows XP end-of-support date is expected in 2014. The Windows 7 upgrade is not an easy process, as many legacy applications are still incompatible with Windows 7. The upgrade process is long and complex, requires long test cycles, and might break application compliance.
This process can cause loss of user productivity and increase help desk support calls, adding significant costs to the upgrade process.
With the traditional approach, users get device-centric computing, where all components (applications, OS, data, user profiles) are bound to a specific device. This approach is difficult to maintain and support, as a problem at one layer can destroy the entire stack. Device and data recovery are also difficult and expensive, and flexibility and mobility are constricted as DR solutions require application customizations.
Application virtualization and desktop virtualization solutions break the bond between the applications, operating systems and end-users. This approach can improve IT efficiency and provide a rich desktop experience for users without any impact to the benefits of flexibility and isolation as known in the traditional world.
Further, this technology enables corporate IT to deliver applications across a variety of OS versions, enabling applications to move with users as needed and remain available 24/7.
In many implementations, application virtualization is a necessity, especially if desktop virtualization approach is being implemented.
Next Step
Application and desktop virtualization can be implemented successfully without any planning or strategy; almost the same best practices used for server virtualization can be applied to desktop virtualization. However, in complex environments, application virtualization can be very challenging.
Traditionally, IT managers try to automate the provisioning process as much as possible to provide better support for end-users. However, with the hype around cloud as virtualization solutions are implemented, as well as the growing number of applications, IT staff are putting a lot of effort into planning, support and deployment.
Defining a Strategy
Proper design should help define and prioritize the application packages that are required, finding the dependencies while taking into consideration prerequisites, best practices, future maintenance and support, security, and availability.
Application prerequisites, such as .Net Framework, can be virtualized and might need to be highly available for the end-users, for example. Isolation and security management can be integrated with Active Directory.
Proper application management and solid procedures are sometimes overlooked. One of the goals of desktop virtualization is to simplify the management of the desktop environment. Remember, the desktop is the easy part. Spend your time looking at your application; sometimes it will be easier to virtualize applications before trying to upgrade the applications to reduce time and costs.
Summing Up
Perform a proof of concept and agree on the right solution, define the critical success factors that will meet the business requirements, and identify risks. Those assessments will define the required software and hardware at each site.
Application virtualization is another step to cloud computing, with lots of pros and cons. These projects usually gain high visibility in the organization, but there is an impact on user productivity. The new approach might introduce its own risks and issues, which should be mitigated with the right methodology.
---
Ronny Front
is a senior consultant at
GlassHouse Technologies
.