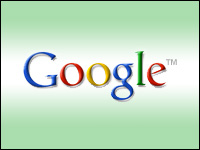 Google continued its shopping spree through the social networking marketplace on Monday, agreeing to purchase SocialDeck, a 2-year-old company that develops games for mobile devices.
This marks Google's third purchase of a social networking company during the month of August. These purchases have fueled widespread speculation that Google ultimately hopes to unseat Facebook as the dominant player in the social networking space.
However, these acquisitions — and particularly the purchase of SocialDeck — could be designed to boost Google's presence on the mobile Internet, an arena that eventually will extend far beyond social networking.
Facebook Contest Unlikely
Google's August shopping spree began with the purchase of Slide, developer of some of the most popular games on the Facebook platform. Last week, it acquired Angstro, which offers an application that sorts news and information that appears on social networking sites. Finally, on Monday SocialDeck announced it had been acquired by Google.
While it has been accumulating these social networking assets, Google has done almost nothing with Google Buzz, a social networking offering that it debuted earlier this year. Shortly after the purchase of Slide, Google named Max Levchin, former CEO and cofounder of Slide, a vice president of engineering and said he would be working with a variety of teams to develop social products.
Despite having that expertise — and a stable of seemingly solid social networking assets — it still would not make sense for Google to attempt to do battle directly with Facebook, according to Lon Safko, a social media consultant.
"I don't think taking on Facebook directly is a possibility, even for Google," Safko told the E-Commerce Times. "Facebook has such a large and loyal user base. I just don't see people abandoning all the work they have put into establishing their presence on Facebook to switch to a new platform."
Mobile Internet Dominance
Google has both short-term and long-term goals for moving into social gaming, Safko surmised. The short-term goal is to bolster its ad revenues, which currently are tied primarily to its search results and have been sagging in recent quarters. The long-term goal is to become the dominant player on the mobile Internet.
Using social gaming to accomplish these goals is "a smart move," Safko opined. "Participation in social media overall is softening," Safko said, "but gaming is the one area of social media that continues to show solid growth. And games are always good fish food. If you put a game up on any site, it will attract people, and social games are the best kind because every person who signs up for a game brings additional people with them."
SocialDeck claims that its games — which run on multiple mobile platforms, including the iPhone and BlackBerry — were downloaded 9 million times last year. Owning those games can help Google boost revenue in the short term, since it will be able to offer advertisers a whole new set of customer data, suggested Ken Saunders, president of Search Engine Experts.
"It's a natural move for Google as ad revenue has slowed," Saunders told the E-Commerce Times. "They have data on their customers related to search, but the social side is missing. This acquisition closes that gap."
SocialDeck also gives Google a foothold on the mobile Internet, which is the future of all networking, Safko contended.
"There's no question that everything is going mobile," he argued. "If I were a betting man, I'd wager that you will see Google making more acquisitions to move into the mobile space."