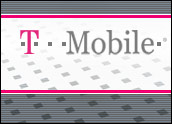 T-Mobile on Wednesday announced that it had completed its merger with MetroPCS. The new company debuted on the New York Stock Exchange under the ticker "TMUS," ringing in a new start for the No. 4 U.S. mobile carrier.
Under the terms of the deal, T-Mobile's parent company Deutsche Telekom paid MetroPCS stockholders US$1.5 billion. Also, MetroPCS took T-Mobile's capital stock from DT in exchange for approximately 74 percent of MetroPCS common stock.
The merger gives T-Mobile an additional 9 million subscribers, for a total of 43 million.
It also gives T-Mobile more wireless spectrum, something every U.S. carrier desperately seeks. With the merger, T-Mobile will have spectrum licenses in approximately 90 percent of the top 25 metro areas in 2014 and beyond, the company said.
"This helps T-Mobile greatly where spectrum is concerned," said Roger Entner, principal analyst at Recon Analytics.
"Actually what they are doing is pretty smart — by not integrating immediately," he continued. "They are expanding the MetroPCS brand nationwide and that will continue to be done out of Dallas, while the T-Mobile brand will continue out of Seattle."
Stronger Four
What the deal won't do is boost T-Mobile in the rankings. It will remain the fourth-largest carrier, but it will be a much stronger No. 4, said telecommunications analyst Jeff Kagan.
"It isn't going to change the landscape," he said.
"T-Mobile needs to get bigger and stronger. When the AT&T merger didn't go through, [T-Mobile] really needed to get bigger and stronger just to survive, and they have done much more than just survive," Kagan told the E-Commerce Times.
"Now they will have more speed, more spectrum, more revenue," he said. "However, T-Mobile has not been growing at the rate that AT&T and Verizon have been growing."
T-Mobile has been stuck for several years because of bad decisions it made in the past, according to Kagan.
"They never really made the shift from 2G to 3G," he noted. "They didn't see the need, and they didn't see the smartphone revolution changing the market. When they finally realized it, it was too late."
The MetroPCS merger could allow the company to move forward, Kagan said.
Metro Moves
While there has been speculation that perhaps T-Mobile and No. 3 carrier Sprint would merge, the acquisition of MetroPCS seems to be a more logical move, as it opens up business opportunities that might not have come with a merger with Sprint.
"MetroPCS also has a prepaid business model, which meshes very well with T-Mobile," said telecommunications analyst Stephen Blum, president of Tellus Venture Associates.
"It was a good fit," he told the E-Commerce Times. "T-Mobile gets three things out of the deal: spectrum, which it desperately needs; 9 million customers; and MetroPCS' distribution channels."
What T-Mobile may need now is something that didn't come with the acquisition, however.
"It's going to take some time — the company says two years, but that's probably optimistic — to convert MetroPCS customers from CDMA phones to GSM and redeploy the spectrum, but T-Mobile can leverage MetroPCS's sales channels starting today," Blum said. "Both rely more on pushing product through a wide range of general retail locations than on company-owned or specialty mobile phone stores. That's the advantage of a prepaid business model."
Even though the two companies will maintain separate brands and target different sections of the wireless market, the merger means one less competitor for T-Mobile.
"Not having to compete with MetroPCS for shelf space is another instant advantage," Blum added.
Caught in the Middle
This deal will also impact the No. 3 carrier, which has a sizable prepaid business with its Boost Mobile and Virgin Mobile brands.
"It certainly makes life a lot harder for Sprint," said Entner. "That carrier will be left in a virtual limbo. Until that is figured out, they really can't do much."
Future mergers may give Sprint a way out of limbo — and possibly even further strengthen T-Mobile.
"We've seen an extraordinary number of telecom and carrier mergers," said Kagan. "Nearly every merger that came up was approved, but now that we're at the end of the line, we are seeing the regulators are saying yes to some and no to others. Going forward, we'll see that some mergers will be approved and others won't be."