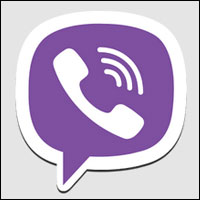 Viber on Monday announced the launch of Viber Games, the latest expansion in its app development. This is the third such expansion for the company in as many months, following the launch of Mobile Video Calls and Viber Public Chats.
Viber partnered with social game developers to create gaming experiences featuring Viber characters and exclusive content. The first three titles are Viber Candy Mania and Viber Pop, both developed by Storm8, and Wild Luck Casino, developed by Playtika.
The games are currently available for Android and iOS in Belarus, Israel, Malaysia and the Ukraine. Viber Games will roll out to the rest of the world on a staggered release schedule.
"We have been focusing on broadening the functionality of Viber and are really excited to unveil Viber Games," said CEO Talmon Marco.
"This major expansion of our platform gives people another completely new way to connect with Viber," he said. "It's an important step for us, and we are looking forward to the response from our users."
Private API
The new social gaming apps were built using Viber Connect, the company's private API. Users can sign in with their Viber ID, which allows them to connect easily with friends and contacts on Viber. Users can send game invites via Viber, monitor which games friends are playing, track their progress and, of course, brag about high scores.
Users also can win prizes, which can be shared online, creating a very social gaming experience, which could help Viber expand its audience.
"Games have huge engagement and time-spent metrics, which is probably what Viber is looking for," said Paul Gillin, a B2B social media strategist.
Social games "also have high potential for in-app purchases, because people will buy virtual products like points and badges that have zero cost of production," he told the E-Commerce Times.
Social Gaming's Potential Growth
The timing could be good for Viber, as social gaming could see growth on mobile devices, even if it isn't poised to grow as much on traditional PCs.
"The desktop/laptop market is more mature, so it is harder for a new entry to break in," said independent video game and social media analyst Billy Pidgeon.
"On mobile, social media could continue to grow in 2015," he told the E-Commerce Times.
However, getting the right balance is crucial to any effort's success.
"People have tried to blend the two — social and gaming — but these have worked and not worked at almost the same rate," observed Pidgeon.
"Where it has worked best is in things like Words with Friends," he noted. "This really shows that the market might not be there yet, and that it probably needs more technology evolution, and that it is really [dependent] on the application itself."
Retention and Revenue Stream
Viber's Marco earlier this year said in interviews that the company — which in February was acquired by Rakuten for US$900 million — planned to expand into the game market by the end of 2014.
Viber could make money from the sale of virtual items bought inside the games — minus the fees paid to Apple and Google.
"It's a solid move for Viber to add gaming to its platform, because it improves both retention and revenue," said Joost van Dreunen, principal analyst and founder of SuperData Research.
"Like a social network page, offering a game on a chat platform makes people spend more time and find new ways to connect to their friends," he pointed out.
"In terms of revenue, adding games makes for a more diverse offering for users and, especially using free-to-play monetization, will also add to their bottom line," van Dreunen told the E-Commerce Times. "They're hoping for their own killer app to also drive new users to their platform."
Risky Play
The titles thus have the potential of being new revenue streams for Viber and its parent company, but "games can also chew up a lot of IT resources, and the vast majority of games never make money," noted Gillin.
"Games need to develop a fanatical following in order to become profitable," he added. "Viber is trying to take its business to another level, but the market is so competitive that other chat app makers will quickly follow suit if it sees any success."
However, games could allow Viber to "take a percentage of a lot of microtransactions," said Pidgeon. "There is a lot of potential for money to be made in social gaming."
While there is profit potential, Viber's modest rollout of just three games in five test markets suggests the company is taking a cautious approach.
"I would classify this as an experiment," remarked Gillin, "but certainly not a breakout move on Viber's part."