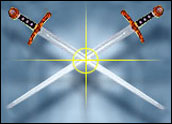 In what promises to be a closely watched trial, Apple and Samsung headed to federal court on Monday. Apple has alleged that Samsung Electronics essentially produced illegal knockoffs of its popular iPhone and iPad products, and it is demanding US$2.5 billion damages. Samsung has countered that Apple's designs of its smartphones and tablets have been industry standards for years.
This is just latest salvo in an ongoing battle between the two companies over product designs, and follows trails in the United Kingdom and Germany.
With $2.5 billion at stake, which would dwarf any award in a patent-related verdict to date, this is shaping up to be quite a trial, but is it one for the history books?
"I think it is hard to say it is the patent trial of the century," said R. Polk Wagner, professor of law at the University of Pennsylvania. "The devil is in the details. Apple could win on some fairly narrow patents and not gain any significant traction, or they could win on some fundamental patents, which could change the shape of the smartphone industry — at least for a time."
Once the parties start to present evidence, the case could still be settled. Sometimes a trial just needs to start to be finished quickly.
"In light of the huge financial costs of pursuing the suit and the potential consequences of losing the case, it may still settle during the trial," said Andrew Beckerman-Rodau, professor of law at Suffolk University Law School. "Often it amounts to a cost-benefit analysis. If evidence comes out that could sway the case one way or another, that can often trigger a desire to settle."
Apple and Samsung did not respond to our requests to comment for this story.
Fundamentals of the Case
To the casual observer, it could be easy to side with either party — Apple developed a product and Samsung simply copied that product; or Apple developed a product in a fairly generic electronics category and Samsung developed its own similar product. But there is actually much more to this that goes to the fundamentals of why the two have headed to federal court.
While neither party seemed particularly willing to try to settle matters prior to going to trial, this is in all likelihood because going to court actually helps the parties to know whether they have a case in the first place.
"One of the many complexities of patent litigation is that whether certain patents are fundamental or not is almost impossible to know until after they have been fully litigated," Penn's Wagner told the E-Commerce Times. "So I think we have to sit tight and watch as this unfolds."
No Compromising Positions
As this follows a number of recent high-profile intellectual property tiffs — notably Oracle's case against Google over Java code — it could be little more than companies not wanting to risk the potential profits by letting their IP get away.
"To my mind, it's more a sign of the times," said Charles King, principal analyst for Pund-It. "The initial trial judge's findings should have inspired the companies to seek a peaceful compromise payment, but both parties have maneuvered themselves into recalcitrant positions."
Thus it wasn't unexpected that the court-ordered mediation sessions, which were attended by Samsung CEO Choi Gee-sung and Apple CEO Tim Cook, were unable to resolve the squabble.
"Samsung of course maintained that no violation occurred, and Apple demanded billions for what seem, at best, minor infractions by Samsung," observed King.
Patent Matters
Both sides have gone to the archives to suggest that they are respectively in the right. Samsung even looked to use the words of the late Steve Jobs, as the company made an unsuccessful attempt to have the jury hear excerpts from the Apple founder's authorized biography regarding his belief that companies using the Android OS to create products were in essence stealing from Apple.
The lawsuit has further resulted in the release of a number of highly confidential internal documents from each company, including prototype designs. While this type of information eventually filters out as what might have been, it could also become a type of "smoking gun," depending on how the jury sees it.
"Along with whatever historical insight the documents provided, the biggest news here seems to be the email from an Apple engineer, which suggests that the company may have cribbed some iPhone design points from a Sony prototype," said King.
"Apple says it has additional documents proving those musing didn't go anywhere," he continued, "but if the issue ends up in evidence, it could undercut the company's position as an aggrieved party and open a path to litigation by Sony."
One question is whether consumers, who get to see what they missed out on, might be swayed by the prototypes that have been made public. But it also could cast a new light on Apple's very design process.
"Most every product development effort leaves features on the 'cutting room floor' which, in retrospect, could have been pretty cool, but mostly this suggests that potential features were abandoned with good reason," added King. "But the insight it provides into Apple's collaborative design process also tends to erode the mythology around Steve Jobs as Apple's genius-in-chief."
The final equation is that any resolution in the trial in U.S. federal court might not have that far-reaching an outcome. In other words, this is just the latest round, but unlikely to be the final round.
"Patents are territorial, so any decisions here won't have direct impacts in other countries," said Wagner. "That said, these patents are obviously related, so the results here might be an important clue to how the cases will turn out elsewhere."