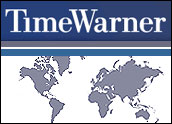 Time Warner will unveil a new business strategy forAOL on Aug. 2, hoping to put an end to rampant speculation by outlining how the company plans to take its online services into the future, the company said Wednesday.
AOL is expected to announce that it will give away its e-mail and Web services for free in an effort to win back customers who switched to rival services like Yahoo and Google.
The new strategy aims to boost online ad sales, according to published reports, but the company would not comment prior to next week's conference. The addition of more ad-supported services could mean a transformation in which AOL will start to look less like an Internet Service Provider and more like a portal.
Shifting Strategy
It's a "big shift" and a "very radical move" that can severely impact the company's future, as Time Warner is widely expected to announce in a news conference next Wednesday that it will drop charges for its AOL online service, a plan first disclosed in the Wall Street Journal early this month. While AOL would still charge for dial-up access, it will be free for those with broadband, Joe Laszlo, senior analyst with JupiterResearch, told the E-Commerce Times.
"AOL has been losing subscribers quarter over quarter for the past several years, and nothing is likely to change that," he said.
If AOL takes "the most aggressive route possible," according to Laszlo, that is, by immediately turning off all subscriptions instead of phasing in ad-supported services, "they'll look like they're pushing their subscribers into not being subscribers rather than losing them by attrition."
AOL is still expected to continue charging for dial-up Internet access, but it will no longer advertise the service, according to published reports.
In the first quarter, AOL reported 18.6 million dial-up subscribers in the United States alone, and those customers provide a large cash flow. "Why push them out the door if they're happy to stay for a while?" Laszlo reasoned.
Loyal Customers
Conventional wisdom is that AOL subscribers are "unhappy and itching to get out," Laszlo said. However, the research firm's survey results show that the company falls somewhere in the middle with regard to ISP customer satisfaction, and it has a loyal base, with most customers staying at least a few years.
"AOL is not the ISP of Internet newbies. Presumably, they're doing something right," he remarked.
So what's making customers stay? "One of the things that holds a customer is e-mail address," Laszlo explained. "It's a big loyalty builder. It's really annoying and time-consuming to tell everyone you've changed your e-mail address."
Security features — such as antispyware and online child protection options — are also popular. Customers could switch to a cheaper ISP, but they would have to give up a level of security, he said.
Overall, the ISP subscriber base is switching from dial-up in favor of broadband. The companies experiencing the most aggressive growth in this area are cable and phone providers like Comcast and SBC.
Proven Model
If it is to succeed, AOL must strive to keep a relationship going with its ISP subscribers as it moves to broadband, and also gain broader appeal by spinning off some of its standalone products — the way it did with instant messenger and is doing with its music service, Laszlo suggested.
"Given the range of choices AOL has before it, while going toward a more Yahoo-like model has some risks, it's probably the best way for AOL to evolve into the broadband world," he said. "The online advertising model is in a boom right now. It's very easy to build a profit model based on ads and not on fees."
From AOL's perspective, it's going to involve being a leaner, smaller company making less money — at least in the near term — because of the loss of subscription fees.
Still, it has the potential to overcome the barriers, Laszlo believes. "It's just a matter of making the transformation and setting Time Warner's and the market's expectations about what AOL is able to offer."