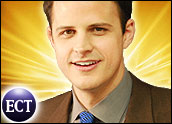 At the end of 2004, it appeared the home networking phenomenon was bypassing Europe. Penetration rates were far behind North America and Asia, and only a few households (less than 5 percent) were interested in a home network. Broadband adoption was likewise lackluster. In many of Europe's leading markets, just one-fifth of all households had high-speed access, and without broadband, home networks are of limited utility.
Today we see a different picture. Between 2004 and 2006, home network adoption boomed across Europe, with growth rates surpassing Asia and North America. France and the UK both trebled the number of households with a home network, putting them slightly ahead of the U.S. Italy and Germany still lagged behind but posted notable growth nonetheless.
Unanticipated Acquisitions
What triggered such impressive gains in home network adoption? The answer is in the patterns of growth. The number of households gaining a home network between 2004 and 2006 far exceeded the number stating an intention to do so at the beginning of 2005. This pattern held true across the world.
For most people, home network adoption is not a premeditated decision, and quick examination of purchase intentions reinforces this assertion. Roughly two-thirds of the households who intend to purchase a home network already own one. In other words, the majority of network acquisitions are unanticipated, and the people who do anticipate an acquisition are not first-time home network buyers. Growth is almost exclusively coming from unanticipated acquisitions.
Evidence points to broadband adoption as the trigger for these purchases. The percentage increase in broadband adoption closely mirrors the increase in home network adoption. Such a relationship is naturally intuitive. Sharing a broadband connection is one of the primary uses of a home network, so the latter is of little use without the former.
Moreover, broadband providers often play a key role in educating and encouraging adoption by offering home networks directly to consumers, sometimes at a subsidized price.
Regulatory Reforms
The participation of broadband providers is significant because in some European countries, broadband adoption is growing dramatically thanks to regulatory reforms that permit more competition.
In the UK, for example, local-loop unbundling provisions have allowed new competitors to challenge BT, including many companies with deep pockets such as Sky, Tiscali and Orange, a subsidiary of France's incumbent telco.
In France, Illiad entered the market through unbundling provisions and dramatically shook up the country's broadband sector. Intense competition led to deeper penetration, and home network adoption grew in the process.
Digging Deeper
The parallel growth of broadband and home networks also correlates with an increase in multi-PC households. All three, in effect, rise together. Broadband and home networks enhance the value of multiple PCs and vice versa.
Digging deeper into the data, Parks Associates found that in every country surveyed, a majority of those planning to purchase an additional PC already own a home network. In other words, the lion's share of additional PC purchases occurs after the adoption of a home network. Broadband leads to home networks, which in turn lead to the purchase of additional computers.
This dynamic presents intriguing possibilities for companies from all three sectors. By working together, they can offer discounts and bundles to consumers when they subscribe to a broadband service in order to smooth the complete adoption path. This tactic is already done with respect to home networks. Adding computers would benefit PC makers and provide consumers with a complete digital makeover, transforming them from a single-PC, dial-up household to a multi-PC, broadband home. This base of customers would be fertile ground for additional services and hardware.
---
John Barrett
analyzes technology-driven products and services for Parks Associates. He has authored over a dozen industry reports on topics such as broadband adoption, ISP bundling strategies, mobile phone service, digital music and VoIP telephony..
---