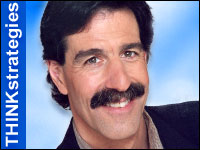 A year ago, I suggested that the Software as a Service and cloud computing industry was entering a new stage in which vendors would begin putting greater emphasis on expanding their sales channels to broaden the addressable market for their solutions.
Anyone following the SaaS/cloud computing industry knows that this idea has become a reality, as a growing number of vendors are initiating partner programs to recruit value-added resellers (VARs) and systems integrators (SIs) to bring their solutions to market.
While these partner programs are still evolving, there is another dimension to the channel opportunities in the SaaS and cloud computing arena that I find even more fascinating: the potential for an entirely new set of players to emerge as viable channels to market for today's Web-based, "on-demand" services.
Because many of today's SaaS solutions blur the line between a software solution and a business service, a widening array of institutions are now exploring whether they can add SaaS solutions and cloud computing services to their corporate portfolios to better serve their customers and gain a greater competitive advantage.
More Services, Less Risk
In my previous column, I referred to Intacct's alliance with the American Institute of Certified Public Accountants (AICPA) and its subsidiaryCPA2Biz to enable accountants to resell the SaaS vendor's financial management solution to their customers.
This agreement gave Intacct access to countless potential customers via the AICPA's 350,000 members in over 45,000 member CPA firms. Given the conservative nature of most CPAs and accounting firms, this alliance lent important credibility to the SaaS movement. It also wasn't a bad way for Intacct to exponentially expand its addressable market!
More recently, Renovatix Solutions (a THINKstrategies partner) helped Bank of America launch a new online marketplace, the MyBusiness Center Solutions Store, based on the Etelos platform suite aimed at helping small- and medium-sized businesses "succeed by providing high quality, Web-based business applications from a variety of vendors — in one convenient place."
BofA recognizes that it needs to offer its customers a broader set of services to better fulfill their needs. These SaaS/cloud services not only provide BofA with an opportunity to better satisfy its customers and improve loyalty, but also could mitigate the bank's risks by giving its customers access to economical business solutions designed to help them better manage their operations — increasing the likelihood that they will repay their loans.
Win-Win Scenario
Selling SaaS and cloud computing services through an established institution like BofA gives these solutions a new level of credibility in the marketplace. By serving as a reseller of these Web-based services, BofA is implicitly validating their reliability, security and value to a population of business decision-makers who might not be comfortable using these services otherwise. As a result, BofA is dramatically expanding the market opportunities for a wide range of SaaS/cloud computing vendors included in its online marketplace.
It is the classic win-win situation. The SaaS/cloud computing service providers gain access to more customers. BofA has more "products" it can offer, and these services enable it to strengthen its bond with its customers. The customers obtain valuable new services from a trusted source, which enable them to better manage their businesses.
This is a perfect case study example of how the SaaS and cloud computing services industry is redefining the nature of the reseller. It also shows how innovative vendors must take a broader perspective when considering their go-to-market strategies and constructing their channel programs.
---
Jeff Kaplan
is the managing director of
THINKstrategies
and founder of the
SaaS Showplace
. He can be reached at
[email protected]
.