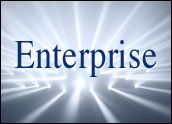 On May 3, SuccessFactors, a business execution solution, purchased CubeTree for US$20 million in stock and a $30 million cash payment, contingent on the performance of SuccessFactor's stock over the next three years. This article will analyze this purchase, provide contextual background on this deal, and provide recommendations to companies seeking to improve their corporate collaboration.
SuccessFactors is an on-demand business execution software provider serving more than 3,000 client organizations and over 6 million users in 185 countries. Founded in 2001, the company evolved from an employee performance management software provider, to a talent management suite provider and most recently a business execution software provider. This evolution was coupled with two recent acquisitions: Inform — its first acquisition ever, whose strength lies in workforce planning and analytics — and CubeTree for its social networking and collaboration capabilities.
CubeTree is an enterprise collaboration suite founded in 2008. Its feature set includes capabilities in microblogging, news feeds, wikis, file-sharing, polling, mobile device access, and secured network connections provided through the cloud. By doing so, CubeTree provides a number of integrated functionalities in a scalable manner. In addition, CubeTree has provided a pricing model that begins with free downloads of a limited function product and scales up to unlimited licenses at an enterprise level. This combination of scalability, pricing, and functionality made CubeTree an attractive acquisition topic for SuccessFactors.
SuccessFactors has been growing rapidly since its founding a mere nine years ago, and its aggressive acquisition in the past few months of key technologies and services that will help round out its offerings makes sense, given the unveiling of their desire to be viewed as an enterprise execution software provider in September of 2009. The Inform acquisition in February 2010, along with this latest extension of capabilities with CubeTree, demonstrates the organization's commitment to their strategy of creating a solution with long legs into all parts of the enterprise. SuccessFactors has also been focused in the past year on creating a comprehensive employee profile to support knowledge transfer and identification of where knowledge and skill resides in the organization. With the addition of workforce planning, workforce analytics, and now workforce collaboration capabilities, SuccessFactors is positioning itself to turn all of the data captured in its goal management, performance management, and employee profile solutions into information that will enable faster, more collaborative workforce decisions.
Expanding Options
Enterprise collaboration technologies have existed in various forms since the creation of document and content management software. As employee expectations to work together have become more immediate and immersive, collaboration solutions have expanded in form and capability to include social media, employee feedback, project management, and third-party information. Aberdeen's research in collaboration has deeply focused on the need for departmental and project-based organization of business efforts.
However, as these tools have become more prevalent and cross-departmental efforts become more common in the enterprise, the need for collaboration tools has expanded to include every employee in every department. By doing so, companies are able to use the feedback and ideation capacity of all employees to improve employee engagement, congregate into focus groups, and crowdsource new solutions. This is especially relevant to SuccessFactors, which has already achieved enterprise-wide deployments of its business execution software. By extending this footprint to provide CubeTree's collaboration tools to all employees, SuccessFactors now has the ability to merge performance and talent management capabilities with information and asset management capabilities.
The needs for knowledge transfer and organizational engagement were demonstrated in June 2009's "HR Executive's Guide to Web 2.0: Cracking the Code for Talent Management" as the top strategic actions to use Web 2.0 technologies.
In the same June 2009 study, Aberdeen found that even though Web 2.0 tools were still infant in terms of being adopted for talent management initiatives, learning and recruitment were two areas that exhibited higher rates of use. Developing a workforce in today's increasingly dispersed and diverse talent pool in this economic landscape presents unique challenges that organizations are already starting to address with Web 2.0 tools.
Improved Visibility
One of the keys to engagement is providing employees with visibility into the organization's performance. This visibility increases individual alignment with the organization's objectives. Setting performance goals collaboratively — between managers and employees — is critical for this visibility and creating this alignment. In this regard, CubeTree's solutions act as an enabler that facilitates this collaboration and catalyzes this key capability when complemented by SuccessFactors' deep domain expertise and robust employee performance management solutions.
Aberdeen's December 2008 report, "The 2009 HR Executive's Agenda," found that building engagement was the top strategy for 2009 identified by Best-in-Class organizations. When looking at Web 2.0 tools that had the greatest impact on engagement, analysis showed that the combined use of employee forums/discussion groups, online internal employee communities, and internal social networks proved most valuable. CubeTree's platform offers all of these tools.
Social media and collaboration tools are currently being used throughout the enterprise. Aberdeen found that providing a collaboration medium for talent management specifically in recruiting, learning and performance management, organizations can achieve huge gains across key metrics like engagement and productivity. By adding CubeTree, SuccessFactors can not only provide these capabilities to its more than 3,000 client organizations it currently serves, but also to new prospects that seek to augment existing talent management efforts with collaboration or social media, and those that might seek an integrated business suite with robust talent management and enterprise collaboration capabilities.
When considering collaboration tools and to realize the gains created through effective collaborative talent management, Aberdeen's June 2009 research found that organizations must:
Define the "why" behind your Web 2.0 efforts. While Best-in-Class organizations are 55 percent more likely than all others to have a clearly defined purpose for the use of Web 2.0 tools in talent management, only 45 percent of Best-in-Class organizations currently have this capability in place. Getting everyone from senior leadership to IT to front-line managers and workers on the same page as to the purpose and value of these tools will increase adoption and results. Painting a clear and compelling picture of the intended result, a well known tenant of change management, can go a long way in ensuring you get what you intended to out of your efforts.
Provide training and support for users. Laggard organizations, defined as the bottom 30 percent of survey respondents, are 36 percent less likely than Best-in-Class to have training programs to educate users on using Web 2.0 tools. The tools are not a solution in and of themselves — they are far more powerful when they are seen as a way of improving the work the organization is already doing, and when users have a clear and compelling case to use them.
Identify and connect your experts. A system is only as good as the information in it. Having a clear process to identify subject matter experts is essential to build communities of practice. Information moves rapidly in the world of Web 2.0, and it's important to ensure that the information put out there is from the right sources. Best-in-Class organizations are 2.5 times as likely to have this capability in place as Laggards.
Establish metrics and monitor regularly. The lack of clearly defined success metrics for the adoption of Web 2.0 is an area of weakness for all organizations, and it is the top barrier for their adoption. Only 10 percent of all organizations have this capability currently in place, but an additional 74 percent indicate they plan to implement it. Having a picture of what you expect to achieve, and a way to measure what you want to achieve, will help your organization ensure that its goals are driving the adoption of Web 2.0 tools. Start with metrics around usage and participation, and move on to harder metrics. Set a baseline to start, and measure progress as you mature in Web 2.0 tool adoption.
If you've mastered the basics, look to the leading edge. If your organization is already on the path to adopting the more prevalent Web 2.0 technologies of forums, communities, blogs and wikis, consider seeking additional functionally and connections through piloting tools like microblogs (short status updates similar to Twitter or Facebook updates), vlogs (video blogs), and podcasts. About one-third of Best-in-Class human resource organizations are currently utilizing these technologies broadly, but more are piloting them or planning to put them in place.
---
Hyoun Park
is a research analyst in telecom and unified communications at Aberdeen Group.
Jayson Saba
is a research analyst in human capital management at Aberdeen.