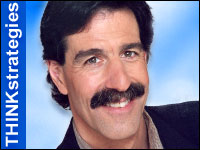 A popular parlor game in the technology industry is predicting new market opportunities and forecasting how quickly they're going to flourish. Despite all the investments that have been made in trying to turn this pastime into a science, it is amazing how often the market research firms still get it wrong or miss a rapidly emerging trend entirely.
Today's cloud computing phenomenon is the most recent example. Despite numerous analyst forecasts predicting slow adoption of cloud computing among mainstream businesses, organizations of all sizes across nearly every industry are increasingly taking advantage of a growing array of Software as a Service (SaaS) alternatives to traditional, on-premise applications and Infrastructure as a Service (IaaS) alternatives to on-premise systems to achieve their corporate objectives.
In fact, CIOs from mid- and large-scale enterprises worldwide recently surveyed by Pacific Crest Securities reported that 60 percent of their budgets for new software acquisitions during 2010 and 2011 would be allocated to SaaS, with over 50 percent going specifically toward enterprise applications. Yet, Gartner predicted in July that only 16 percent of enterprise application revenues in 2014 would be generated by SaaS solutions.
Social Nets for Business
Similarly, the major research firms have questioned where and when social networks would take hold within mainstream businesses because of security and access control concerns. Yet the growing popularity of Salesforce.com's Facebook look-alike Chatter, along with many other business-oriented social networking solutions, clearly illustrates that corporate executives and end-users are eager to incorporate this new communication and collaboration tool into their day-to-day operations.
Salesforce.com reported that 20,000 of its corporate customers have turned on Chatter capabilities since it became available earlier this year, making it the most quickly adopted new feature offered by the company.
Many of these corporate customers are also customizing their Chatter deployments to address specific business needs, despite predictions by the researchers that Salesforce.com's platform strategy would not gain acceptance anytime soon.
The success of other social networking vendors focused on the corporate user clearly demonstrates that Salesforce.com's Chatter adoption isn't an isolated trend. For instance, Yammer has broadened its portfolio of solutions from its original set of microblogging tools to a more robust platform for building corporate social networks in response to the same demand among organizations of all sizes.
The company reported in July that over 10,000 companies and organizations created new Yammer networks in the second quarter of 2010, bringing its total installed base to over 80,000. It also saw the number of paid users grow 57 percent over the previous quarter while achieving a 100 percent renewal rate. The company's new paying customers include Cargill, Domino's Pizza, Groupon, O2 and Pepperdine University.
Go With Your Gut?
Once again, the market research perspective doesn't match the practical reality. Just last February, Gartner predicted that "through 2015, only 25 percent of enterprises will routinely utilize social network analysis to improve performance and productivity."
Jaimee Clements, the senior online product manager for AAA of Northern California, Nevada and Utah, disputed Gartner's contention by reporting, "Yammer has helped our employees feel more connected to the company, more engaged and more empowered. The new Yammer applications make it easy to turn the conversations we have on Yammer into action."
Having been a research analyst for nearly a decade at IDC, Dataquest and Meta Group, I know the inherent weaknesses of the research business. Too often, analysts are compelled to predict astronomical growth rates for new technology trends to get attention, or serve as the resident skeptic warning clients of every possible pitfall to play the contrarian role. What they lack in true methodological rigor, they make up for in PR bluster.
Fortunately, the researchers' failed predictions of the past have put most IT and business decision makers on notice that they should take the research community's market forecasts with a grain of salt and trust their own instincts to make the right moves.
---
Jeff Kaplan
is the managing director of
THINKstrategies
and founder of the
SaaS Showplace
. He can be reached at
[email protected]
.