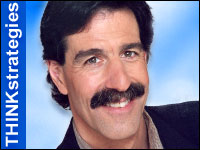 A lot of folks look down their noses at the prospect of Facebook penetrating the corporate world in a meaningful fashion. In fact, many people believe that the IT community will do everything possible to resist this prospect because of the security, privacy and compliance issues surrounding the social network.
Most people also discount the potential for ad-based services in business-to-business (B2B) environments, because they believe that corporate buyers are turned off by the clutter of online advertising.
If this is true, then what accounts for over a million IT professionals joining an ad-based, online community to obtain management solutions to help them do their day-to-day jobs?
That is exactly what is happening within the growing population of Spiceworks users. Spiceworks is an unusual IT management vendor that offers its solutions for free via an ad-based business model.
By the Numbers
Over its four-year history, Spiceworks has built a loyal following of net promoters who have helped it build a base of over one million customers worldwide. In fact, Spiceworks claims "more than 20 percent of the world's IT pros at small and medium businesses (SMBs)" use its IT management solutions.
Although Spiceworks customers can turn off the online ads for a nominal monthly fee, most don't, because the advertisers are actually relevant to their needs. This means that Spiceworks is quickly becoming an important channel to market for other IT vendors.
Cynics could dispute how many of Spiceworks users are actually paying customers and whether its business model is sustainable.
However, in its recent announcement about surpassing the one million customer mark, Spiceworks stated that its users, "reviewed more than 20,000 IT products and services and generated more than 330,000 contributions to more than 300 technology, industry and regional discussion groups."
As a result, Spiceworks boasts over 200 advertisers on its website, including Microsoft, Rackspace, Symantec and Dell.
If It Works for IT …
The company isn't just raking in advertising dollars. It is also trying to deliver a new level of value to it's customers that echoes the idea I advocated in a previous column.
Specifically, Spiceworks is beginning to harvest activity data from its growing population of users to produce interesting benchmark statistics that can help its customers better understand industry best practices. This data redefines Spiceworks' value as a vendor. It is not only delivering useful management tools, but also providing valuable information and insight into how to best utilize its tools.
Obviously, Spiceworks' goal is to create a tighter bond with its customers, which results in greater loyalty and more net promoters who can produce additional marketing and sales opportunities — not only for Spiceworks, but also for its partners and advertisers.
This is the kind of network effect that makes vendors and investors salivate. I've consulted with various established technology companies who would love to emulate Spiceworks' "social IT" idea to realign themselves in the marketplace, redesign their go-to-market strategies, and resuscitate their businesses.
If Spiceworks can succeed in building this type of online community within a "conservative" population of IT professionals, what's to stop smart entrepreneurs and corporate executives from replicating Spiceworks' success in other segments of the market?
Rapid Changes Afoot
One established IT vendor launching a social network with a similar objective in mind is HP, which unveiled its 48Upper community as part of a broader set of communication, collaboration and networking solutions aimed at IT professionals in SMBs.
The new suite includes unified messaging, video and voice applications from HP and Microsoft, as well as HP-hosted virtual rooms for secure document sharing and online meetings. 48Upper is a set of on-demand IT productivity tools backed by an online community aimed at encouraging peer-to-peer interaction.
HP recently announced a major restructuring of its data center operations in order to remain competitive in a world that is increasingly migrating toward cloud computing alternatives. News that HP plans to cut 9,000 employees as a part of its streamlining efforts captured the headlines, overshadowing its new collaboration offerings and 48Upper initiative. Yet, the two are interrelated.
The growing interest in cloud computing is being fueled in part by a desire to get a better ROI from technology. The growing appeal of social networks is the ability to share experiences and learn from peers. These desires are not confined to IT professionals in SMBs alone. They also extend to those who work in large-scale enterprises.
Therefore, every tech vendor needs to re-examine its corporate portfolios and go-to-market strategies to develop new solutions and customer interaction methods that can meet these rapidly changing dynamics.
Some vendors, like HP, are going to build this new business model from within, while others will make a series of acquisitions to jumpstart this process. So, expect social networking companies to be acquisition targets for the established IT vendors.
---
Jeff Kaplan
is the managing director of
THINKstrategies
and founder of the
SaaS Showplace
. He can be reached at
[email protected]
.