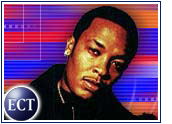 Earlier this week, the well known San Francisco, California-based Hummer Winblad Venture Partners agreed to pour $15 million (US$) into popular music-swapping site Napster, stirring up another hornet's nest of controversy in the music industry.
Hummer Winblad's action begged the question: Why would anyone invest in a music company that is struggling to defend itself in a climate of acrimonious legal battles? Napster and its cohort, file-swapping software maker MP3.com, are facing lawsuits from such big name artists as rock group Metallica and rapper Dr. Dre, as well as the powerful Recording Industry Association of America (RIAA).
It was hardly surprising that the announcement of Napster's much-needed cash infusion immediately drew fire. A large contingent of people in the music industry feel the San Mateo, California-based company is lining its pockets by making it easy for consumers to rip off artists via the Internet.
Artists' Hackles Raised
"It's theft," Art Alexakis, guitarist and singer for the popular rock group Everclear recently told the Wall Street Journal.
The hard-rock band Metallica was behind the first direct challenge to the legality of Napster's service, soon followed by rap fixture Dr. Dre. Other musicians are expected to join forces against Napster in coming weeks.
Tracy Chapman, Bonnie Raitt, Los Lobos and Ziggy Marley are among the artists who have agreed to sign an anti-piracy statement for ads in music trade publications, according to manager Ron Stone.
Napster Shunned
Before Hummer Winblad came to its rescue, Napster had repeatedly been turned down by Silicon Valley venture capitalists, who cited both ethical and moral concerns about the service as reasons for their lack of interest.
Still, while Napster is a virtual pariah in some circles, the company has a large base of vocal supporters who not only see no harm in what it does — but also believe that Napster is pioneering an effective music business model for the new economy.
Napster Splits Open Source Community
Some programmers for Linux, the free open-source operating system, contend that the concept of copyright is no longer compatible with today's technology. An essayist for Slashdot — a popular Web site with Linux users — wrote recently that Napster users are "influenced with the open-source ethic."
Richard Stallman, a prominent member of the open-source community, believes that Napster is "a good idea" from a practical point of view, because the service helps draw people to concerts. Stallman contends that musicians make their real money through concerts and merchandising, while most of the profits from CDs go to the music labels.
"It's time to reject the grip of the music industry," Stallman has said in published reports.
On the other hand, Linus Torvalds, the creator of Linux, supports Metallica's lawsuit against Napster, saying simply, "Piracy is bad." However, Torvalds is no Pollyanna — he believes that record companies are attacking Napster more out of self interest than out of concern for artists' rights.
Tables Will Turn
While I can understand what leads some analysts to shake their heads in wonder over Hummer Winblad's "reckless" investment, I say it is a smart gamble.
Although Napster appears to be sweating a little now, I think any court will have a tough time shutting down the service. In fact, Napster's software merely creates a network connecting different consumers' computers. Any judge who outlaws Napster would theoretically be setting a precedent for outlawing every computer network in the country.
Even if the argument were to prevail that Napster's software makes it possible for consumers to rip off artists, Napster would not be guilty of committing the crime. The real culprits would be the fans who use the technology to acquire music.
And even if it were possible to identify all those culprits, what rock band or musician would be crazy enough to sue thousands of fans? Certainly Metallica doesn't seem to have the stomach for it.
Hush Money
Therefore, even though Napster may lose some early legal rounds, I think the company is bound to prevail through the appeals process.
What that means is that all interested parties will eventually be forced to sit down and either work out a deal with Napster or buy the company out to make it go away.
Hummer Winblad may appear foolish or rash to some observers, but I think the firm is quite shrewd to bail out Napster. It is only a question of time before Napster and its backers will cash in big time.