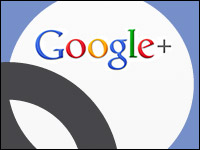 Technology analyst Scott Steinberg answers a viewer's question about Google+'s foray into social games: Is it really going to give Facebook a run for its money?
In the short term, the answer is no. There are about 25 million users on Google+ versus roughly 750 million on Facebook, so when it comes to making money, there's really no contest between the two.
However, for game developers, it's crucial to be noticed. Right now, there are thousands of casual games on Facebook, with new ones appearing every day. It's pretty hard to get discovered there without spending big marketing bucks.
Being among the early entrants on Google+ makes getting noticed easy — and that could pay off big time when Google+'s membership numbers grow.