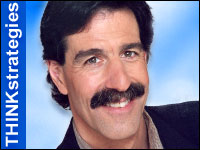 One of the most vexing problems facing organizations for years has been knowledge management. In the past, the task of capturing, organizing and disseminating valuable information so it could be properly utilized by end-users and business executives was an herculean effort that produced limited results. Today's cloud computing movement offers exciting opportunities to remedy those age-old challenges.
While the ideal of effective knowledge management has been high on most organizations' priority lists for years, the pressure to successfully address this issue has never been more acute. Today's economic uncertainties, escalating competition, declining customer loyalties, and an increasingly dispersed workforce are all driving organizations of all sizes across nearly every industry to seek new ways to address their knowledge management requirements.
Compounding this challenge is the limited success many organizations have achieved implementing business intelligence (BI) and analytic tools to guide their day-to-day activities and long-range initiatives.
Troublesome Trio
Past efforts to address the knowledge management problem were stymied by technological, financial and organizational obstacles.
On the technology side, traditional on-premise content management and database access products were often too complex and complicated to deploy and administer, and they were too inflexible to meet the fluctuating needs of corporate end-users and executives.
The technological challenges translated into significant planning, design, implementation and operational costs which created financial hurdles that were too high and derailed many knowledge management projects.
More importantly, many organizations found that their people didn't want to share information they thought was essential to protect their jobs or too time-consuming to funnel into a corporate database. No matter how powerful a knowledge management solution an organization sought to deploy, this behavioral problem was often too much to overcome.
Now, people share everything via today's social networks. Information-sharing has become second-nature in our personal and professional lives via Facebook, Twitter and LinkedIn.
Yet the use of these online services as business tools has typically evolved outside the realm of traditional enterprise applications. As a result, many organizations are still grappling with how to integrate the information and harness the insight being generated by these services into their corporate operations. They are also trying to develop the appropriate policies and procedures to protect their proprietary interests and adhere to the compliance requirements within their industries.
Today's cloud computing alternatives are beginning to untangle these issues.
Different Strokes
First, they are reducing the technical challenges by eliminating many of the system requirements. Second, they are offering more scalable and secure solutions packaged in a more elastic and economical form. But most importantly, knowledge management is becoming an embedded "feature" within other primary enterprise applications. So, knowledge management isn't a separate entity, but an added capability within an enterprise application.
Salesforce.com's Chatter capability is the clearest example of this new approach to knowledge management. It applies the Facebook motif to an enterprise application. It takes a familiar user interface and functionality and embeds it into a corporate system. As a result, end-users are given a tool they enjoy using, and corporate executives are able to leverage the information that is gathered to make better decisions.
Others are following Salesforce.com's lead via acquisitions and other initiatives. For instance, SuccessFactors recently acquired CubeTree to add its social networking capabilities into SuccessFactors' corporate performance management solution. Also, IBM has resurrected Lotus Notes as an on-demand service to encourage greater collaboration and better capture corporate information.
The obvious benefits of this approach will be tempered in the near term by a series of practical issues. Data migration and integration will remain a key challenge. However, the "lines between the dots" are much closer together in a cloud computing environment than in the legacy, on-premise world, making this task more manageable.
As the challenge of capturing and disseminating corporate data is overcome, another question will confront IT and business decision makers: Which BI/analytic tool(s) will enable corporate executives and end-users to quickly and easily manipulate information to generate the right insights to make better decisions and improve their operational effectiveness?
---
Jeff Kaplan
is the managing director of
THINKstrategies
and founder of the
SaaS Showplace
. He can be reached at
[email protected]
.