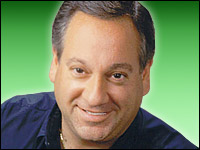 This is one of the times of the year that wireless and telecom CEOs invite me to speak at an upcoming meeting of directors or executives or employees or customers. Over the years, I have learned they have one of the toughest jobs. First, they have to accurately see the changing industry. Second, they have to understand how their company must change. Third, they must bring everyone else up to speed.
I love this time of year, because it gives me the opportunity to talk with others to help them better understand the changes reshaping our world and what they must do to stay hot. They face opportunities and threats. Either they catch the wave, or it will pass them by. Doing nothing is not an option.
Some companies have done a good job in recent years, while others have lost their way. Many people don't understand. They see their company performing well and believe there's no way they could fall off the success track. However, this is exactly what happens. While these companies take years to recover, the rest of the industry rushes by.
Today's Telecom Stories
The telecom world has changed. The seven baby bells have merged into three, and they are no longer all on the same path. AT&T and Verizon have taken similar paths — growing, merging with other bells, expanding offerings, and competing in a variety of sectors. They compete in the bundle of telephone, wireless, Internet and television with their IPTV U-verse and FiOS. What about tomorrow? Many wonder what will they look like in another few years.
Qwest, the third baby bell is on ,a different track. It is struggling in comparison — almost frozen in time. It is a telephone company. It offers Internet. It does not own or operate a wireless or television service. It resells. Recently, CenturyLink announced it would acquire Qwest. What will this company look like going forward?
At the same time, cable television companies like Comcast, Time Warner, Cox, Cablevision and others have been trying to transform themselves. Some of their efforts have worked, while others have not. They are successfully offering VoIP telephone and Internet and competing with the local phone companies for consumers. They tried to sell wireless phone service but failed. Now they're investing in and reselling Clearwire, the high-speed wireless Internet service.
In the Wireless World
The wireless carriers have changed over the last decade as well. Some are doing well while others are struggling. They switched from analog to digital, and now they are focused on wireless Internet. Some are part of a larger company that offers a complete bundle, while others are standalone providers. There is a definite difference in the performance of these groups. The industry changed during the last five years toward smartphones. What will these companies look like a few years from now?
Sprint, the third largest wireless company, had a full collection of services, but it spun off its local phone business several years ago. Called "Embarq," that company did not really flourish either. It was acquired by CenturyTel, and the merged entity became CenturyLink. Sprint's new CEO has been working hard to get the carrier back on track and has made some progress.
Now Sprint is also investing in and reselling Clearwire, in a growing number of cities. This seems to be working so far. Today it looks strong. However, the world is changing along with the industry. What will Sprint look like going forward?
T-Mobile has fallen off the growth path and seems stuck in the sand at present. A few years ago, it saw other carriers focus on Internet access, so it also started down that path. That was the right move, and it saw a burst of growth, but it is slowing once again for a number of reasons. It can recover. Will it?
The wireless business in general is strong and growing, but success is not there for all.
Mobile Device Mania
The handset business has become completely different over the last few years. New smartphone players like Apple with the iPhone and Google with the Android operating system are dominating the space.
Smartphone makers like Samsung and HTC are rapidly growing. Nokia, Ericsson and LG are struggling to change focus. Motorola seems to be a little stronger. How will this business change over the next few years? Who will lead?
Cellular South happens to be a smaller, standalone wireless carrier, but it is doing well to date. So is Global Crossing. It has grown and transformed over the last few years. LightSquared could be a new name to watch if it successfully enters the market. What will they all look like going forward? There are so many companies to consider.
The Locals
Another category that's suddenly worth paying closer attention to is second-tier local phone companies. Historically, this segment of smaller companies has been sleepy, but mergers in recent years have propelled it onto the radar screen.
CenturyLink and Windstream are two companies that are punching their way onto the map, but to keep growing tomorrow, they must change.
Change for these companies will come in two areas. One is what they are doing now — acquiring other companies. This increases their size and launches them into the big time. They have done well in this area, so far. However, that just gives them size, not growth.
Growth is the second area, and their plans for that are not yet clear. They have to figure out how to grow their business. What they do over the next few years is key. They must find new ways to increase their revenues.
CenturyLink is acquiring Qwest. It will become the third-largest local phone company in the U.S. This gives it sudden size and that is good, but what about growth? There are lots of new pressures for it to manage. What will it do next in order to grow?
Windstream started life as Alltel, which broke itself up into two companies. Windstream was the wireline company, and Alltel was the wireless company that recently was acquired by Verizon.
The wireline company has been growing recently through acquisitions. This has increased the size and strength of the company, and it is healthy so far. The question is, what is next? How will it continue to grow?
It faces increasing pressure from competitors like cable television and wireless companies.
Growth can come from a number of areas, like moving to an IP network, or offering a wireless or television service to make a larger bundle. There are numerous paths for growth, but it must choose, it must transform, it must market well, and it must succeed.
Through the Minefield
There's a wide mix of companies — some are successfully transforming, while others are struggling. The next several years will be a defining time for all of these companies.
Who will lead, and who will follow? The competitive marketplace is changing. Today, some companies are doing well while others are struggling. The job of the CEO is to lead the way through the competitive minefield. It's difficult, but it is necessary.
So with my autumn calendar filling with speaking dates, I will visit with these companies and share these thoughts. I will learn the direction of the industry and the companies. I will share what I learn with you here.
One thing I do know right now: The industry will transform. It will become a completely different place over the next few years. Then again, it is already a completely different place from just a few short years ago.
---
Jeff Kagan
is an E-Commerce Times columnist and a wireless, telecom and technology analyst, author and consultant. Email him at
[email protected]
.