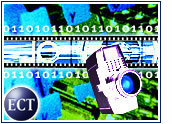 The cost of making movies has risen significantly over the years, with the average Hollywood film now costing US$60 million, double the average in 1996. One main reason for this increase is the rise of special effects, which has ballooned from a small specialty industry into a vital cog in the production process. One might think special-effects companies are flush with profit.
Costs within the special-effects industry are skyrocketing as well, however, threatening these firms' profitability — especially among small and midsize visual-effects houses.Interestingly, this rise in costs has taken place even though the cost of infrastructure for producing visual effects has fallen. Hardware prices especially have plummeted, though software prices reflect the same trend. Companies that 10 years ago employed teams of programmers to write effects software from scratch today can license off-the-shelf software with more features and better reliability for just a few thousand dollars.
The underlying problem is the price of top-level talent, according to Maurice Patel, product marketing manager at Montreal-based Discreet solutions, a wholly owned subsidiary of AutoDesk and one of Hollywood's most prolific creators of visual effects. For example, all three Lord of the Rings films, as well as Master and Commander: The Far Side of the World, used Discreet's Flame and Inferno products.
In an exclusive interview with the E-Commerce Times, Patel said rising salaries areerasing any potential cost savings. The steepest gains, he said, are for "the head visual-effects position, because this takes real talent, which is needed to manage the complexity of an effects project."
After all, he noted, Hollywood producers are constantly seeking better visual effects and more realism in computer-generated imaging.
'More Foot Soldiers'
However, Patel noted that not all of the increased costs can be attributed to industry superstars' salaries. There is also a trend toward using more "grunts," or large teams of effects artists, on film projects.
"The credits for Lord of the Rings went on for almost half an hour," he said. "This is because the decline in infrastructure cost savings has been [used] to provide more foot soldiers."
However, Patel added: "It is very ad hoc. Talent moves from project to project." He explained that companies such as ESC Entertainment, Digiscope and Asylumn often bid and scale up for a production, then downsize during a lull.
Seasonal Swings
Colum Slevin, head of graphics at Industrial Light & Magic, disputed the assertion of skyrocketing top-level salaries. He said costs in the business are relatively stable because there has been a calming effect in the years following the technology boom of the late 1990s.
However, Slevin said, the seasonal nature of the visual-effects business means that while labor rates are stable, the overall amount of man-hours required can vary widely, along with staffing levels.
"The swings tend to be somewhat seasonal, based upon the volume of projects in the marketplace at a given time," he told the E-Commerce Times.
Diminishing Returns
Yankee Group entertainment analyst Adi Kishore, a former TV producer, noted that in the current climate, he is concerned about smaller visual-effects agencies.
He said that with use of visual effects at an all-time high, a natural assumption would be that firms in the industry are making good money.
"But they are not," he told the E-Commerce Times. "If you could get a peek at their books, you would find that many visual-effects suppliers are making scant profits or are operating in the red."
Kishore added that many smaller effects houses will face a struggle to survive in the future.
Mid-Level Squeeze?
The "simplification" of visual effects is another major issue affecting the industry, both Kishore and Patel agreed.
Not so long ago, the standard practice was for specially trained technicians to edit video and effects on huge machines using 3/4-inch video tapes.
"Today, much of that can be done by a 10-year-old with a laptop," Kishore said. "And this increased functionality is growing along a sliding scale from consumer toprosumer to low-end professional."
Patel agreed that companies may begin to switch to user-friendly, in-house effects software rather than turning to a visual-effects agency, in much the same way that Final Cut Pro replaced higher-cost editing software.
Kishore does not think the ILM magicians or Pixar folks are in any dangerof being replaced by a 10-year-old with a laptop — the top people are in aleague of their own — but he said the middle end of the market could vanishat some point in the next five to 10 years.
Across-the-Board Benefit?
However, ILM's Slevin argued that low-cost computing better arms all types of artists, from senior designers to junior visual-effects artists.
"It has affected our world in a positive way," he told the E-Commerce Times. "The availability of lower-cost commodity hardware has enabled us to give our CG artists high-powered workstations and access to a far greater pool of rendering processors."
Many of the artists responsible for the recent hit Pirates of the Caribbean and the new Star Wars series now have dual workstations on their desks because of cheaper hardware and software on the market, he noted.
How Low Can They Go?
In fact, Mary Stuart, president of Los Angeles-based effects house Digiscope and formerly the executive visual-effects supervisor for such films as Spy Kids and Vanilla Sky, told the E-Commerce Times that she would like to see software prices fall even more in the future.
"The best effects people in Hollywood use Discreet's high-end software, which costs $250,000, so the producers follow the best," Stuart told the E-Commerce Times, noting that the price of this software is still high.
And it may remain high for a while: Although audiences cannot differentiate between a cut done with a cheaper editing program and one done with an expensive one, this is not so for visual effects, where audiences demand as much seamless realism as possible. There is also a production cost involved with preparing to render visual effects, such as green screening or modelling.
"Once we start to see talent in the use of Shake (Apple's effects software), I think the price for higher-end software services will come down — but not for the next five years," Stuart added.
Looming Threats
So, considering its current state, what are the biggest challenges facing the visual-effects industry?
Stuart said the largest hurdle is competition from Europe and New Zealand.
For his part, Slevin noted that the industry needs to learn to deal effectively with crossover between different segments of the business, such as games, visual effects for live-action films and feature animation.
"It's a fact of life that, although we have different needs and distinctly different pipelines, the skills, techniques and technologies used to produce these types of media are very similar," he said. Ideally, he added, employees in various branches of visual-effects agencies should use these similarities as opportunities to learn from one another.
Meanwhile, Kishore cited increasingly rapid development cycles that could undermine the economics of the industry, especially for smaller agencies. He noted that firms often need to buy the latest technology or lose out to other firms that are upgrading.
"If you purchase once and then spend the next X years recouping the investment, that works very well," he said. "But with technology squeezing upgrade cycles, you have to keep buying to stay alive. That, to me, seems to squeeze the middle-end most."