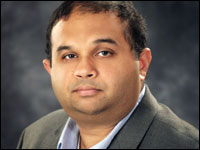 You do not need another diatribe on how tough the economy is and how the next tsunami is hitting IT departments. You have seen the signs and have to take necessary actions: budget cuts, pay cuts. You know the drill.
However, bad times need not be all doom and gloom — they can be times of opportunity for your IT department. More pedantically speaking, there are quite a few things you can do in your storage operations with minimum to no spending.
The 'Doing More With Less' Philosophy
If you are part of an organization that believes in throwing hardware or software at existing problems, this may be the perfect time to change that mindset. There is nothing implicitly wrong in such thinking, except that in my experience, most cases result in overspending, and you end up with a lot more inventory than you need to run your operations — never mind the incremental costs in maintenance and other overhead.
Instead, companies should get into the solution mindset, especially small and medium-sized businesses that have limited budgets for storage operations. Doing more with less does not necessarily mean freezing all spending; it means maximizing the use of every asset in the environment and, in some cases, even reducing unwanted equipment. This is not an overnight change, nor is it something you can simply announce one day and enable the next. It represents a cultural transformation and something that needs to be inculcated from the top down. The goal for such a change is simple: cost savings via maximizing asset utilization.
Maximizing not only means you aim to get your investment's worth during the lifecycle of the product, but also that you aim to reduce wastage and make it function more efficiently. Storage assets such as storage arrays and SAN (storage area network) equipment such as fibre channel switches, tape libraries and host bus adapters are all candidates for such scrutiny.
Take Stock of Your Environment
If you treat your storage environment as one of those data closets that you hope just continues to run, then this may be the time to start examining all the components in it. Remember that what you do not know or cannot measure in your environment is risk. Operating a storage environment without knowing what kind of single points of failure or imbalances exist in it is like speeding down a racetrack with blinders on. You never know what is going to hit you.
It may be appropriate to take a look at what's in your environment down to the spindles. You do not need fancy software for auditing your environment — a simple spreadsheet will do. Also, do not get too hung up on the appearance or the format. The goal should be to converge all the information into a single location and make a conscious attempt to keep that information up to date. For storage arrays, typical information should be array configuration information such as cache, backend disk layout such as RAID (redundant array of independent disks) groups, how the disks are laid out, LUN (logical unit number) layout, host to storage port connectivity, storage port to switch connectivity, etc. For SAN connectivity equipment such as switches, information should include port connectivity information, including the type and description of the device, its WWN or Ethernet/IP information, zoning information, etc.
For the hosts themselves, it is generally good to document information such as the slots in which the host bus adapters are located, their instance numbers as identified by the operating system and their identifiers such as WWN information. You don't need fancy tools that show you end-to-end connectivity; these days, even simple data manipulation techniques in Excel will work just as well. The goal should be to know everything that exists in your environment, how resources are connected to each other and utilized. The focus should be on keeping this documentation simple but complete.
This may not be an easy task if there is little, incomplete or no documentation that exists today. You may enter the data center only to find all the cables connected to form a big spaghetti mess. Surely you do not want to be pulling cables to trace their locations during production hours, but nevertheless, such an endeavor is a critical part of getting a complete view of your environment. In doing so, you may get the side benefit of untangling that spaghetti mess into something more manageable.
Resource Utilization, Consolidation and Cleanup
Armed with what you know about your environment, you can now take on the effort of figuring out the health of the various components that make it up. One place to start is to examine a log of incidents that have occurred over the past few weeks or months. Try and see if there is a pattern in these events. Were these caused by hardware or software failures, or due to configuration issues? What was the resolution if there was one? Is it in line with the vendor's best practices? If not, investigate the reasons for not implementing them. What was the vendor's take on the issue, its cause and the solution? This will give you a perspective on the health of the environment. If the issues were caused by configuration issues, investigate if the environment is unnecessarily complex and can be simplified.
This information-gathering effort will help you paint a picture of how the various components are interconnected in your environment, including insight into their overall health and utilization. From there, you can set the stage for the next step: the task of consolidation, rebalancing and cleanup.
This task need not be as marathon as it sounds. Instead, it could be a schedule-based project with active participation from all parties, including vendors. The objective here should be to remove any bottlenecks or resource imbalance and then rebalance across all available resources, and in doing so remove deadwood. What I mean by deadwood is if a resource or asset is not being used, take it off the floor. If a server sees storage that it no longer needs, reclaim it. If a tape drive is not being used, investigate why, and if it is not needed, remove it.
What you may find in this process is that the task of getting a handle on your environment leads to several smaller sub-tasks or projects, each with its own unique set of requirements but with a common goal: a simple, well-balanced environment.
Employee Participation and Morale
An inventory-to-optimization assessment of your environment is a wonderful opportunity to not only transform your operations into a well-oiled machine but also change the work profile of your employees.
What I mean by that is in the process of transformation, you are reducing the amount of break-fix or firefighting efforts that they have to get pulled into on a regular basis. They can now spend this time on strategic projects or even in learning new technology that you can prepare for proactively before it lands in your environment.
Seek Outside Help
You need not adopt a go-it-alone strategy. If you find that the abovementioned effort is putting too much strain on your operations in terms of available staff or skill sets, it may be worth exploring outside companies that, for a fee, will do the work for you. Vendor-independent consulting companies generally do not have a bill-of-materials agenda and will help you with the "do more with less" concept. These companies, therefore, have an incentive to show tangible cost savings from realigning existing assets and get paid at a fraction of the cost savings.
The current economic climate provides the best opportunity for making the most of what you have in your environment. It can be done with little to no capital expenditure. What's more important is that when the time comes to make the next asset purchase, you will have thanked yourself for being in a situation where the assets you are retiring have truly provided you with a return on investment equal to or greater than their worth.
---
Ashish Nadkarni
is a principal consultant at
GlassHouse Technologies
.
---