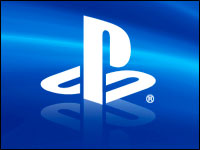 Sony plans to roll out a slimmed-down standard version of its popular PlayStation 4 video game console next month, The Wall Street Journal reported Sunday.
The news follows the company's announcement earlier this year that it would introduce a higher-end version of the console with enhanced graphics, aimed at hard-core gamers.
The new PS4 standard model could be Sony's way of attracting more casual users. The system will be slimmer and less expensive than the current US$350 console, according to the WSJ.
The strategy is in keeping with the shift from traditional disc-based software sales to subscriptions and software downloads.
Sony reportedly already has cut production of the existing PS4 in order to adjust inventories and clear shelf space for the new standard version and enhanced model.
The two systems may be unveiled officially on Sept. 7, when the company holds its scheduled New York press event on the PS4 business and the future of the platform.
The Sony PS4 has sold more than 40 million units worldwide since its launch in November 2013 — almost double the number of Xbox One unites rival Microsoft has sold. However, PS4 sales slowed in Japan this summer.
More With Less
The "PS4 Slim" is seen largely as a slight iteration of the console, rather than a major leap.
"It's common for game consoles to release a slim iteration, as has been a feature of the hardware cycle for several generations now," said Steve Bailey, senior analyst for games at IHS Markit.
"All previous PlayStation consoles have had slim hardware refreshes, and the Xbox One's S version launched just recently and seems to have been received well," he told the E-Commerce Times.
"Slim editions are mostly about a change in form factor, driven by declining manufacturing costs, with a handful of other benefits bundled in," Bailey added. "This is often accompanied by a decline in price for the older hardware model, which usually ceases manufacture and is phased out of the distribution channel."
Doubling Down
Where Sony's strategy now differs from its past console efforts is that it's offering not only a slimmed-down version, but also an enhanced version. This could be seen as a way to hedge its bets on the very fragmented gaming audience.
"Having captured roughly twice the user base than its closest competitor, Sony has to look beyond the traditional demographic boundaries to maintain growth," said Joost van Dreunen, principal analyst at SuperData Research.
"By offering a lighter version of its PS4, it is pursuing a strategy that is comparable to that from other consumer electronics firms like Apple," he told the E-Commerce Times.
"A high-end PS4 is most likely optimized to work seamlessly with its virtual reality offering," van Dreunen suggested.
Consumer Confusion
The company's effort to cover all the bases in the console space could mean that Sony's PS4 will compete not only with the Xbox One and Nintendo's Wii U, but also with other versions of the PS4.
"Part of the challenge will be to properly educate consumers, as having multiple devices available may be confusing," said van Dreunen.
"Given the firm's history of launching hardware and marketing efforts, Sony is in a good position to pull this off successfully," he explained. "It is a move typical of a company dominating a market."
Having multiple hardware SKUs available is common in the console market, and it shouldn't spur too much confusion among consumers, observed IHS Markit's Bailey.
"However, the more new features a console iteration introduces, the more complex the proposition that has to be retailed to consumers," he pointed out. "We'll see this in action when Xbox's Project Scorpio and the mooted PlayStation Neo take firmer shape across the next year or so."