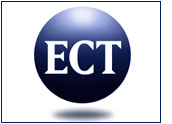 Q What kinds of products or services do you sell on your site?
A We sell over 350,000 titles of textbooks, study and reference guides, and best-selling fiction and non-fiction at up to 40 percent off the distributor's suggested price. We offer guaranteed delivery in one to three business days.
VarsityBooks.com also offers other products and services that enhance the college lifestyle. Recent additions include free e-mail service, scholarship opportunities, as well as job and career services — all natural extensions of the core business.
Q What can you tell us about yourself, and how did you get started selling over the Internet? A In 1997, I was practicing corporate and real estate law in Miami, Florida when I came up with the idea to sell textbooks to college students via the Internet. I called my friend and former law school classmate Tim Levy to discuss the idea of how the Internet could bring efficiencies to the college market.
The idea led to us incorporating VarsityBooks.com just days later. Just like Tim and me, the majority of students who have had an experience with a campus bookstore find it incredibly frustrating. We wanted to turn this experience around and make book buying a positive and powerful experience. Students now have a choice when it comes to selecting a textbook vendor — and that choice alone is empowering.
Q Aside from your Web site, how else do you sell your products? A The company began operations under the premise that using technology to buy textbooks is a natural for college students. While the Internet is a new medium, it is also one that students are quite comfortable using. VarsityBooks.com's sales are purely online, but what sets VarsityBooks.com apart from other Internet companies is the fact that we put a face with our brand.
We have built the VarsityBooks.com brand name through one of the most powerful marketing tools in the trade — peer referral. Because we believe that no one knows how to market on campus better than the students themselves, we have recruited more than 2,000 student leaders that serve as our ambassadors on over 500 colleges and universities nationwide. Our corps of on-campus student marketing representatives is one of the largest campus networks in the private sector.
While working for VarsityBooks.com gives students a chance to earn a competitive hourly wage, it also allows students to develop marketing and management skills to help them later in their careers.
Q How much traffic are you seeing to your site? A We are the most-visited and most often-visited Web site for the college market, according to Student Monitor, the only nationally syndicated market research study of the college student market. Also, Media Metrix data measured VarsityBooks.com as having more than 646,000 unique visits in the month of August and more than 454,000 unique visits in September, which was the peak for back-to-school season for fall 1999.
Q What do you feel has helped make your site successful?A The value proposition that VarsityBooks.com brings students is the most important factor in our success thus far. Not only do we offer students textbooks at up to 40 percent off the distributor's suggested price, but we guarantee shipping within 1 – 3 business days at a low rate regardless of the order size. We also offer students an easily navigable Web site that gives them an alternative to traditional bookstores and bookstore hassles.
Another key component to our success stems from our grassroots marketing network of more than 2,000 students nationwide. These students are our eyes and ears and allow us to have a physical presence on campuses.
Q What have you done on a regular basis to promote your site? A Throughout the year, VarsityBooks.com utilizes traditional, viral, and grassroots marketing techniques. Our on-campus marketing representatives operate in full force by postering, flyering and creatively marketing to students on their campuses, which is complemented by our national advertising campaign that includes print, radio and television. All these efforts help drive traffic to our site during crucial sales cycles.
As VarsityBooks.com adds additional products and services, we plan to implement similar marketing campaigns around each initiative.
Q What are some of the downsides, or pitfalls you have experienced? A I have been incredibly happy with the excitement around online textbook purchasing. If there is any downside to this industry, it is time. VarsityBooks.com has built a combination of online sales and offline grassroots marketing that we would like to have on every campus nationwide at this time. Unfortunately, as fast as we have grown, it still takes time to market to every campus.
Q Were you prepared for this degree of commitment, or did you learn as you went along? A I definitely could not predict the level of commitment that I have made before the business was started, but it has been the best decision I have ever made. Each day has been more exciting than the day before and the commitment is a part of the enjoyment. Any growing Internet company needs a high level of commitment from the leadership in order to succeed. I have more than 170 full 4time employees that I expect to put in a high level of commitment, and they can only expect the same, if not more, from me.
Q After going online, was there a specific turning point for your business, when sales really began to increase? A We knew we were on to something almost immediately. We began by targeting five colleges and universities in the [Washington,] D.C. area in fall 1998. Within just a few days, we had sold books to thousands of students in nearly all 50 states, and we have been rolling along ever since.
Q What type of store software products are you using on your site? A VarsityBooks.com is using Microsoft Site Server Commerce Edition as our e-commerce platform. We are running under IIS and the NT operating system.
Q What type of payment processing system are you using? A VarsityBooks.com uses Cybersource and Paymentech.
Q Where do you see your business one year from now?A We plan to continue to provide those products and services that are of real value to students. And, we'll continue to respond to the specific and unique demands of the college student. Looking ahead, we envision VarsityBooks.com as the place where college students go to hang out, get information they need and purchase the things they want from someone they trust.
Q What advice do you have for beginners who are interested in selling over the Web? A If you have an idea that makes sense and the passion and commitment to make it a reality, go for it. It is important to move quickly with your instincts, listen to your most trusted advisors, and have a good time doing it.
Visit their site at VarsityBooks.com