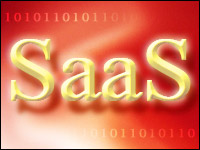 Naturally, much is being made of what this next decade will mean for technology and what those technological shifts will mean for all of us, at work and at play. "Top 10 Laws of Cloud Computing and SaaS," a recent paper by Bessemer Venture Partners, does a nice job making sense of all things in the cloud. All the guidelines resonate strongly, but one law in particular foreshadows a tectonic change in the way that software will be sold in this decade.
That's Law No. 5: Build Employee Software.
As Bessemer puts it: "The gig is up. Pandora's box is open. Your customers all now know that software doesn't have to suck any more."
Everything as a Service
As we all embrace the new ease of use of e-commerce and consume "Everything as a Service," that concept becomes pretty self-evident. However, this change could have profound implications. Individual employees and managers will shop online for applications that solve business needs.
They will apply their consumption habits learned at home from Netflix, Amazon, Tripit, and "World of Warcraft" to the process of buying project management software, CRM, ERP, and other classical enterprise software applications. The entrepreneurs and nimble existing players who cater to those new buying expectations and channels will win big in the next decade.
This is akin to the technology market's evolution from mainframes to minicomputers to desktop PCs nearly two decades ago. Employees who trained themselves on their PCs at home brought that expertise — and in some cases, those machines — into the work environment and changed the computing landscape.
On a parallel track, Internet users are now bringing their experience using search engines and social networks to shop for applications, using free trials to decide if they like those applications, and then using credit cards to acquire and maintain enterprise applications. Remarkably, that exact pattern is now occurring in our own office. We looked up one day and noticed that we had bought and paid for our subscriptions to CRM, email, fax, and software for lead management, project management, HR, and corporate social networking with various individual or corporate credit cards.
The implications for the classic software sales model are twofold: First, marketing and sales teams must understand the direct, automatic payment model and its focus on acquiring and retaining customers online. Second, sales teams should review the existing subscriber base and take advantage of those toeholds to land large enterprise-wide deployments. Making a sales call on the CIO of a large organization and showing how widely adopted your product already is may be the best sales strategy ever devised.
Bear in mind a couple of pitfalls in making this transition, however.
Invoice Model: Recipe for Disaster
Some companies adopt the basic strategy of selling directly through the Internet but make the mistake of relying on an invoice-based strategy to manage subscriptions. Though credit cards and ACH might look expensive or intimidating, they hold huge advantages, even to the SaaS providers that are focused solely on the enterprise.
Adopting an invoice model in the new subscription world is a recipe for disaster. Even if you discount the pain of long Days Sales Outstanding (DSO), the reality is that pricing pressures will force monthly subscription models. By invoicing your newly acquired customers, you give them 12 chances per year to not pay you. Also, consider the actual cost of chasing late payments and remember that the monthly subscription model means that you probably have 12 times the volume of slow-payment incidents.
On the other hand, automatic payment methods like credit card and ACH enable you to collect revenue almost immediately. The shortening of DSO more than pays for the related merchant processing fees. More importantly, your customers have been conditioned to pay for services with credit cards. Instead of being presented with a monthly reminder in invoice form to ask themselves whether your service is of enough value, they simply notice that they are still subscribed to it when their card statements arrive.
The Holy Grail of SaaS
The blessing and curse of the move to SaaS is a lower perceived average selling price. For all that the "lower price" leads to wider adoption, your team is under even greater pressure because chasing delinquent payments is a big cost burden. Note, too, that a lower price doesn't necessarily mean US$20. Successful, enterprise subscription services charge $4,995 per month. Determining the monthly expense-report limit of your target buyer is paramount.
Executed well, the strategy of directly acquiring enterprise customers online creates a focused retention strategy. Subsequently, upgrading those customers to an enterprise license leads to the holy grail of SaaS: growing Committed Monthly Recurring Revenue (CMRR). The siren song of selling SaaS is starting the month knowing that if you do nothing, you'll still hit your number. Trust me, in this situation, behind the siren is not a rocky shoal, but the somewhat forgotten land of public liquidity.
Enterprise SaaS companies should adopt the strategies that excel for "World of Warcraft" and TransUnion Interactive, but charge higher prices that are more appropriate for the enterprise. The most interesting question is not when this change is felt, but whether existing software players are agile enough to adapt. Or is this shift so extreme that only new entrants can adopt the more powerful models? This decade will be nothing if not interesting watching the SaaS market disruption play out.
---
Gene Hoffman
is CEO of
Vindicia
.