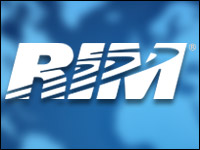 CEO Thorsten Heins has suggested that Research In Motion may one day license its BlackBerry operating system and stop producing handset hardware, according to reports circulating Monday of an interview published in German daily Die Welt.
Whether such a move would help put the embattled company back on track or be the final step in a march to oblivion — much like the path Palm took just two years ago — is the question.
"It seems odd that RIM's CEO would float a different business model a matter of days before it officially unveils its new OS and hardware," said Ian Fogg, senior principal analyst and head of the IHS mobile sector at IHS iSuppli. "That seems like an odd thing for RIM to do."
Research in Motion did not respond to our request for further details.
Strategic Plans
The clock is ticking down to RIM's official unveiling of its new BlackBerry 10 OS, along with several new handsets — the long-anticipated launch is scheduled for Jan. 30. Similar events will be held in multiple locations. So why would Heins even suggest that RIM would take such a dramatic course of action?
One possibility is that he could be hedging bets in case BB 10 fails to deliver –but another possibility is that he didn't really mean it, at least not in the way the media have framed his remarks.
"It is quite possible that this was a throwaway comment that was taken out of context," Fogg told the E-Commerce Times. "The press are looking for stories about RIM changing strategy, and Heins gave them what they wanted to hear. It wouldn't surprise me if this was a statement taken out of context."
There could be much more to this than a statement taken out of context, though. Any CEO worth his pay grade likely has to consider dozens of possibilities as to where his company might be headed. The winds can shift quickly, and a good captain of industry knows how to adjust the sails when the weather changes.
"Internally RIM has looked at all options with its business," Fogg observed.
"That isn't surprising. Heins isn't alone in considering such a dramatic change, of course. [Apple's] Tim Cook is, [and Microsoft's] Steve Ballmer — as are all the peers in the industry. They are looking at these options. They are looking that they are on the right path, and whether they need to make a big decision to change strategy," he noted.
Executives who are unaware of the pros, cons and alternatives to their company's business model aren't doing their job correctly, maintained Fogg.
"All of those companies will have those plans," he said.
Business Model
However, it's possible that Heins wasn't taken out of context at all, and that RIM actually is looking to abandon the hardware part of the market. If that's the case, is it a reasonable course to consider?
"While there are no guarantees for success with RIM, this model can work," said telecommunications analyst Jeff Kagan. "Qualcomm did this. [It] made wireless phones at one point. Now they just make some of the innards for all the phones that others make. This was a great idea for Qualcomm."
Likewise, Google is seeing success by largely staying out of the hardware arena.
"Google seems to be doing a great job with this idea on the smartphone side — not so much from the tablet side," Kagan told the E-Commerce Times.
There are still issues that RIM would have to resolve. For one, could other companies really take advantage of RIM's OS to the fullest?
"RIM would have to start thinking of themselves as a different kind of company — making software, not handsets," noted Kagan. "Can they do this is the question."
OS Competition
The larger looming issue is whether RIM could stand out given the changing smartphone market. Today it is dominated by Apple's iOS and Google's Android, but rivals include notables such as Microsoft, a company that has made its mark with licensed software.
"Microsoft did well with that business in the 1990s and 2000s," said Fogg, but "that business model is under pressure from Apple and other companies that have other businesses models."
It is also a very different model for RIM, and one that it might not be able to adjust to — at least not quickly.
"This isn't a panacea — it is just one of the options," Fogg noted. "You need enormous scale to get return on investment. You need tens if not hundreds of millions of handsets, each generating a small amount of revenue."
Even Microsoft is having a hard time of it.
"Microsoft is trying to capture the same level of success but has struggled with this model so far," said Kagan. "[Microsoft] could still do well down the road, but not yet."
This makes the waters ahead for RIM all the more treacherous.
"It can go either way for RIM," said Kagan. "If licensing to other manufacturers could allow RIM to change and strengthen, then it would be a good idea indeed. It would also let other companies help RIM update their device thinking — something that has been rather stale over the last few years."