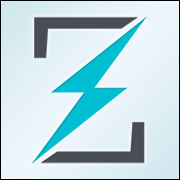 The Alliance for Wireless Power on Thursday announced a new certification program and a new brand name for its wireless power technology.
Dubbed "Rezence," the new brand is designed to give consumers a recognizable icon that member companies can add to their certified product packaging, technical literature and future software applications. It will be used to support the A4WP product certification program, which is slated to launch at the end of this year.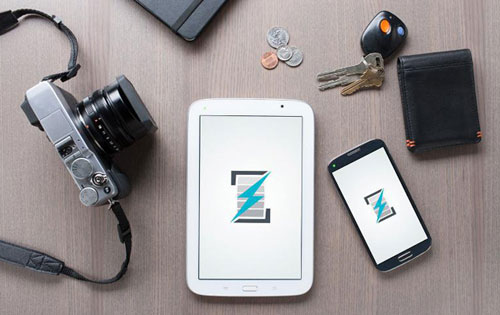 Rezence Wireless Charging (Photo Credit: Michael Young)
The technology companies involved, including Samsung Electronics, Qualcomm and Intel, aim to make the platform as standard as Bluetooth or WiFi.
"The new Rezence brand is much more than an icon; it's a promise to consumers that devices carrying the Rezence logo will be interoperable with one another," said Chang Yeong Kim, executive vice president and head of the digital media and communication R&D center of Samsung Electronics. "Rezence will allow us to move forward and bring consumer friendly wireless charging to the global marketplace."
The first wave of Rezence-enabled products is expected to arrive on the market in early 2014, A4WP said.
One of Three
The A4WP is currently just one of three different leading wireless charging standards groups. The other two are the Wireless Power Consortium, backer of the Qi standard, and the Power Matters Alliance, backer of the Power 2.0 standard.
Rezence uses the principles of magnetic resonance to extend wireless power applications beyond the mat and accessories market into mobile devices and almost any surface. Unlike other wireless charging solutions, this means that devices do not have to be perfectly aligned with a charging pad. For retailers and other public locations such as airports, Rezence can be easily integrated into existing furniture and surfaces, A4WP said.
While Power 2.0 and Qi are already battling in the market using inductive charging, A4WP could get a lead with its resonant technology.
"Unlike inductive charging, Rezence offers positional flexibility, the ability to place multiple receivers on one transmitter, and scalability," offering the ability for one transmitter to charge devices with a range of power requirements, Gary Matos, a strategic planner for the PC client group at Intel, told the E-Commerce Times.
"Additionally, Rezence operates at 6.78Mhz instead of 100 to 300Khz," Matos added. "The higher the frequency, the smaller the coils and components."
With a higher frequency, Rezence could minimize the effect on metallic objects.
"While other technologies shut down in the presence of metals, Rezence does not," Matos explained. "It plays safe with metal objects. This offers implementation benefits, especially in areas like automotive and kitchen, where metallic objects tend to interact."
A Question of Standards
Even with its resonant wireless charging technology, the bigger hurdle for A4WP could remain that there are now three competing standards being developed.
"Wireless charging represents convenience for consumers," Roger Kay, principal analyst at Endpoint Technologies Associates, told the E-Commerce Times. "Qualcomm is a big player in this space, but the standards issue is the same as always.
"Companies have a hard time agreeing on common standards when they have a proprietary technology they'd like to commercialize," added Kay. "Typically, this all works itself out in the marketplace, but sometimes it leads to two to three standards rather than one, which would be better for consumers."
For this reason the A4WP group might not be positioned any better than the rival standard bodies, even with its notable advantages.
"Rezence is an intriguing wireless power system," Richard Martin, editorial director at Navigant Research, told the E-Commerce Times, "but it really shows that this market is still in its early days, with multiple competing standards. It's likely that consumers and businesses will tend to hold off on adoption until there's greater clarity on which technology will win out."