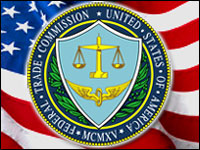 Consumer privacy advocates are outraged that the Federal Trade Commission (FTC) has decided to stop investigating why Google was collecting personal information transmitted by users over private WiFi networks.
Google has admitted to collecting such data — which in some cases included individual emails and user passwords — in the course of mapping WiFi networks as a means of improving the accuracy of its Google Maps service. Google also contends the gathering of personal information was unintentional, and that the practice stopped as soon it was brought to the attention of company management.
The issue first became public last May, when government officials in Germany began asking Google why the camera-equipped cars it uses to pinpoint the locations of WiFi networks and photograph streets were also grabbing messages off consumers' networks. When word of that inquiry reached the U.S., the FTC launched its own investigation.
In addition to halting the collection of personal information, Google has announced new procedures that it says should prevent a similar situation from occurring again. It also said it plans to delete any personal data that already has been collected as soon as possible.
No Independent Investigation?
The measures Google has taken — which include appointing a director of privacy for engineering and product management and instituting privacy training for key employees — were good enough to warrant an end to the commission's investigation, said David Vladeck, director of the Bureau of Consumer Protection of the FTC, in a letter sent to Google attorney Albert Gidari on Wednesday.
Neither Google nor the FTC has satisfied groups concerned about consumer privacy, however.
"The FTC never undertook an independent investigation. It never examined the data collected by Google. It never determined whether any violations of law occurred. And most incredibly, it failed to respond to questions raised by members of Congress regarding this matter," Marc Rotenberg, president of the Electronic Privacy Information Center, told the E-Commerce Times.
"We're not sure exactly why the FTC failed to act, but we intend to find out. EPIC will file soon file a Freedom of Information Act request with the FTC for documents regarding the investigation and also to determine whether there were any communications between the Commission and the White House regarding this matter."
Asked whether there had been an actual investigation, FTC spokesperson Claudia Bourne Farrell told the E-Commerce Times that "the FTC's position is represented in the letter that was sent to Google's attorney."
That letter does not include any reference to an "investigation," per se, but in it, the FTC's Vladeck states, "we are ending our inquiry into this matter at this time."
As for any role the White House may have played in the Commission's decision, "the FTC is not part of the administration," said FTC spokesperson Bourne Farrell.
EPIC isn't the only group questioning whether the FTC's decisions in this case were influenced by members of the Obama administration, however.
"The White House deputy chief technology officer, Andrew McLaughlin, was formerly Google's head of government affairs, and [Google CEO] Eric Schmidt was on a panel of economic advisors for President Obama's transition team," John Simpson, director of Consumer Watchdog's Inside Google project, told the E-Commerce Times.
"If you asked me if I was surprised that that type of clout and influence could pay off for Google in this case, I would say 'no,'" Simpson continued. "Do I have proof that it did? Again, I would have to say 'no.'"
AGs Springing Into Action
Consumer Watchdog is determined to push for a full investigation, said Simpson. The group already has joined several other public advocacy organizations in asking the Association of State Attorneys General to investigate whether Google's actions broke any state laws.
"Currently, we believe the attorneys general in 35 states are looking into the matter," said Simpson
Google would offer no comment on the issue beyond a written statement issued Thursday, spokesperson Christine Chen told the E-Commerce Times.
"We welcome the news that the FTC has closed its inquiry and recognized the steps we have taken to improve our internal controls," the statement reads.
When asked if Google was concerned about additional investigations being conducted by state attorneys generals or government officials in other countries, Chen said, "We are continuing to work with the relevant authorities to answer their questions and concerns."