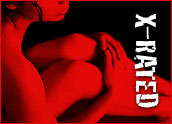 Peddling pornography has always been big business on theInternet, but apparently it isn't lucrative enough for some skin merchants.
Pornographers are turning to click fraud to supplement income generated by their Web sites, according to Kessler International, a cybercrime investigations firm based in New York City.
Click fraud is a scam targeted at the popular form of Net advertising known as "pay per click." With PPC, an advertiser pays an agent a fixed amount each time someone clicks on an ad linked to the advertiser's Web site.
Agents often use affiliate programs to gain wider distribution for ads. An affiliate gets a cut of the agent's take whenever a visitor to the affiliate's Web site clicks on an ad posted through an agreement with the agent.
Ripe for Abuse
Since its inception, the scheme has been ripe for abuse. Competitors can gleefully click away on each other's ads, knowing that with each click they are reducing the ROI of their adversary's ad budget. Deceitful affiliates can repeatedly click ads to puff up their earnings. Hackers have even brought zombie networks into the act to automate bogus clicking schemes.
Click fraud cost online merchants US$800 million in 2004, according to the latest numbers from the Search Engine Marketing Professional Organization (SEMPO), based in Wakefield, Mass.
Now, pornographers are entering the picture.
Links Behind Naked Ladies
KI's six-month investigation into PPC programs revealed that some unscrupulous affiliates were linking pornographic images at their Web sites to the sites of PPC advertisers — including family attraction parks, high profile law firms, children's toy companies and religious ministries.
KI President and CEO Michael G. Kessler declined to name the sites that had been targeted by the porn click-fraud artists or the affiliate systems that were being abused, but he did explain the nature of the racket.
Database Access
"If you have people all over the world clicking on naked pictures and it's taking them to a legitimate site, all those people are going to do is back out of the site, because all they were doing was looking for another naked picture," he told the E-Commerce Times. "But, when they click on that naked picture, it's registering somewhere as a click — and somebody is getting money for that click."
The fraudsters appear to have found a way to maximize their ill-gotten gains, he noted.
As part of its investigation, KI set up dummy companies to buy PPC ads. The companies experimented with the amounts they paid for each click that led a visitor to their sites. A direct relationship was found between payments and traffic. The more a company paid for a click, the more traffic was driven to its site from porn locations.
"We know for a fact that the porno site operators have a direct link to the databases of some of the pay-per-click advertising companies," Kessler asserted.
Scam a Week
One of the largest PPC operations on the Net is run by Google through its AdSense network. When the E-Commerce Times asked if any of its advertisers had complained about their ads being hijacked by pornographers, spokesperson Barry Schnitt responded via e-mail:
"As stated in our Google AdSense policies, we do not allow sites with pornography, adult or mature content into our network."
Nevertheless, others have observed the porn link to click fraud.
"We have seen instances of adult sites sending illegitimate traffic to clients such as law firms," Yoni Kahnrose, vice president for operations for Authenticlick, a click-fraud auditing and recovery company in Los Angeles, told the E-Commerce Times.
The porn scam is "a new development," according to SEMPO spokesperson Greg Jarboe, "although in click fraud, new developments sort of come once a week."
The growing popularity of PPC has increased the capacity for click fraud, he told the E-Commerce Times.
"The industry concern is that the more these ads are syndicated broadly, the more potential there is for click fraud," he observed. "You can see it pretty quickly if you're dealing with the major search engines, but when ads are appearing elsewhere, they become trickier to police."