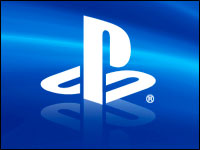 Sony Computer Entertainment America on Monday announced that the PlayStation Now subscription service will become available in the U.S. and Canada on Jan. 13 for the PlayStation 4. It will become available for other PlayStation Now-enabled devices at a later date.
The service will provide unlimited online access to more than 100 PlayStation 3 games, including major titles from Sony's first-party SCE Worldwide Studios, as well as third-party game publishers such as Warner Brothers, Bandai, Namco Games America and Sega.
Subscribers can opt for a US$19.99 per month plan or sign up for three months for $44.99. A free seven-day trial will be available.
"Users have been able to rent games through PlayStation Now for several months, and one of the top requests we get is for an overall subscription to the service," said Phil Rosenberg, senior vice president of business development and publisher relations at SCEA. "We know there are lots of PS4 owners that never owned a PS3, and this is a great way to catch up on games they may have missed."
Opening the Archives
The PlayStation Now service lets gamers bypass downloads, installs or patches. Game progress can be saved on the PlayStation Now proprietary cloud servers and accessed from any PlayStation Now-enabled device.
The new service has the potential to become a value-add to Sony as much as to the gamers, said Ted Pollak, senior analyst for the game industry at Jon Peddie Research.
"It offers the ability to proliferate these older titles and IP," he told the E-Commerce Times.
It could even further sales of the latest titles in popular series on the PS4.
"The streaming service will allow gamers to appreciate the franchises they may have overlooked," noted Pollak.
Additional Revenue Stream
The streaming service could boost the value of games that otherwise might not have continued to sell through traditional channels.
"It does add a bit of revenue potential for Sony for those older games," said Christine Arrington, senior analyst, for games at IHS.
However, it won't be a huge revenue stream "for some time, given the price point," she told the E-Commerce Times.
The Case Against Streaming
For Sony, there's much to gain and little to lose by making older titles available to gamers in the cloud.
"It will have an impact on the used market, but that doesn't have much of an impact on Sony since they don't receive the benefit from the used games market right now," noted Arrington.
"It still might not be for everyone," remarked Pollak. "The Internet bandwidth constraints and performance via streaming, as well as the cost, are factors that gamers will have to evaluate on a case by case basis."
Sony could pave the way for other companies to use cloud-based streaming as a way to add value to their vaults of older titles.
"We will see something from Microsoft in this area in the next few years, maybe even earlier," predicted Arrington.
"Microsoft has a deep background in enterprise network technology and existing cloud services for business customers," she observed. "They have experience they can put behind an Xbox Live cloud service that neither of their competitors have; so it make sense they would jump in with a streaming games solution too."