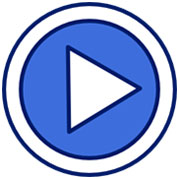 The video content industry long has relied on pay-TV services as a significant revenue source, but digital technologies — namely over-the-top, or OTT, services — are impacting pay-TV rights and revenues.
Nearly two-thirds of U.S. broadband households now own one or more devices capable of delivering online content to TV sets, and younger viewers have altered their video consumption habits in response to these new technologies.
Live/linear broadcast TV accounted for just 51 percent of all video consumed on a TV in early 2014. More people are using an Internet-connected streaming video service like Netflix or Hulu to watch TV shows and movies. Millennials, in particular, consider online video to be the most important source for finding and viewing video content. Very soon, linear TV will be in the minority of all video consumed on a TV set.
This rise in popularity of OTT services is forcing several pay-TV providers and networks to rethink their current strategies and offerings.
Increasing Video Content Costs
Consumer demand is pushing networks and content rights holders to deliver high-quality video content, which is expensive to produce and to carry. The cost of carrying content is rising between 8 percent and 12 percent each year, which has prompted several recent disputes between networks and pay-TV providers.
Though carriage agreements typically last three to five years, pay-TV providers increasingly are seeking longer-term agreements with network groups, especially the larger, popular, more expensive ones, to lock in lower fees over a longer period of time.
Ongoing disputes have pushed several carriers to black out channels, and when new carriage fees finally are resolved, this cost is passed on to the consumer in the form of a higher subscription fee. Both outcomes present a problem for pay-TV providers, who are more visible and therefore more likely to be blamed for higher fees and loss of programming.
The Value of Convenience
Cord-cutting, or discontinuing pay-TV service in favor of other video content, was a major concern among pay-TV providers several years ago, as OTT sources finally were starting to mature. They developed their own services, TV Everywhere, to stem the potential waves of cancellations.
However, cord-cutting itself has not yet become a dramatic game-changer for the pay-TV industry. Fewer than 5 percent of U.S. broadband households have cut the cord, and the primary reason for those cancellations were financial — not content-related. The availability of OTT options in itself is not enough to drive most subscribers to cancel.
This finding gets to the heart of a key benefit offered by pay-TV providers: They supply convenience, at a price. Even as consumers use OTT services, they choose to keep their pay-TV subscription, because it allows them broader access to the content they want.
That is not to say pay-TV providers need not worry about mass subscriber defections. Given that financial considerations are the main motivator for cord-cutting, if pay-TV providers continue to increase monthly fees, more consumers will start to look for less-expensive content options elsewhere — unless pay-TV providers offer new value to go with the higher fees.
Why Pay TV Needs OTT
OTT services, once seen as a threat, can be an important tool in creating this added value, especially among young consumers. Millennials represent the consumer group most likely to cut the cord and the most likely to never have subscribed to a pay-TV service.
Pay-TV providers will need to work to gain and retain them as subscribers, and OTT can be a critical part of the strategy in attracting them.
Several pay-TV providers already are using OTT methods in their services:
Verizon offers Redbox Instant, a subscription VOD service similar to Netflix.
DISH Network offers its Sling-enabled Hopper service, which allows users to watch live and recorded programming on mobile devices.
DirecTV offers the NFL Sunday Ticket, a Sunday afternoon NFL game package that allows viewers access to local broadcasts of out-of-market games. The NFL Sunday Ticket also includes a multiscreen service that allows customers to view games on other devices.
Video content rights holders see OTT services or OTT distribution as a means to reach an increasing number of consumers. This new path into the living room is especially welcome, given the decline in physical media sales over the past few years.
Most television networks currently rely, at least in some part, on pay-TV provider subsidies. Others rely primarily on their pay-TV carriage agreements, which allow pay-TV and premium subscribers exclusive access to video content for a period of time.
However, the maturation of the pay-TV market has led to numerous problems, including a shortage of new customers. OTT service going through the pay-TV market provides a new opportunity to win back consumers, increase content viewership, and increase revenues.
Online video opens new service channels, which can generate extra revenue for the network in addition to any revenues from licensing fees. Several major brands are creating their own OTT services to deliver content via the Web.
World Wrestling Entertainment launched a 24/7 streaming network on its website for a small fee each month, which includes all of the network's pay-per-view events, as well as original content.
Major League Baseball provides MLB.tv, a streaming service available on computers, mobile devices, gaming consoles, and streaming media devices likes Roku and Apple TV.
This strategy allows networks and brands to control where and how their content is being used. They also are able to reach out directly to viewers, opening new potential avenues for revenues.
OTT and Pay TV
New technologies and content delivery systems empower consumers with multiple sources of video. They can shop around until they find the best solution to fit their budgets and needs. For pay-TV providers, this trend likely will result in a long-term shift away from traditional television watching and toward non-linear content, which is better facilitated by online video.
This transition has not manifested immediately in a substantial drop in pay-TV subscription volume, which gives all players time to develop services and strategies to integrate online solutions into current offerings.
Content costs and licensing fees will continue to be subjects of contention among all players. The new video ecosystem is a multiscreen environment, so content licensing needs to evolve to account for this new reality.
Content owners and pay-TV providers both want and need to move into this space, opening opportunities for new revenues; however, they need to be mindful of consumer expectations and demand when crafting new services, in order to avoid pushing newly empowered consumers to alternative viewing options.