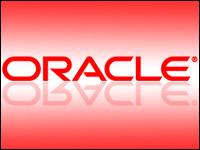 Oracle threw a punch that left HP's knees wobbling with the announcement that it's going to stop developing software to run on Intel's Itanium processor family.
Intel's future roadmap focuses on x86 processors, Oracle explained.
Intel promptly reiterated its support for the Itanium processor.
HP warned that Oracle's move will put enterprises and governments at risk while costing them hundreds of millions of dollars in lost productivity.
So how did HP find itself in the middle of this mess? Oracle noted that HP CEO Leo Apotheker did not mention Itanium recently when discussing HP's future roadmap.
Further, Oracle's move might hit HP's high-end server business hard because a large proportion of those servers run Oracle in corporate and government installations.
The Oracle-Intel-HP Duke-Out
After Oracle announced that it would discontinue software development on the Itanium processor, Intel responded by stating that it's continuing to work on Itanium processors and platforms.
HP then leapt in with both feet, accusing Oracle of putting enterprises and governments at risk.
Accusations and counter-accusations between HP and Oracle followed.
"We will not be offering further comment," Oracle spokesperson Carol Sato told the E-Commerce Times.
The Half-Life of Itanium
Intel's earlier statements show it continues to work on the Itanium family.
"The company has a solid roadmap for Itanium stretching out for 10 to 15 years," Charles King, principal at Pund-IT, told the E-Commerce Times. "It's far clearer and more workable than anything Oracle has shown for Sparc."
Sparc is the processor Oracle acquired when it purchased Sun Microsystems for over US$7 billion in a deal finalized last year.
In February, Intel made detailed public disclosures about the next-generation Itanium CPU, code-named "Poulson," at the International Solid-State Circuits Conference (ISSSC). It called Poulson the most significant Itanium processor to date.
Intel's also working on Kittson, the code name for the Itanium processor that will succeed Poulson.
Following Oracle's statement about halting software development for Itanium processors, Intel said it will discuss Itanium in a keynote at the upcoming Beijing Intel Developers' Forum, to be held in the Chinese capital April 12 and 13.
There have been reports that HP is the only major hardware vendor using Itanium processors in its servers, but that doesn't seem to be the case.
"HP and Supermicro in the United States, NEC and Hitachi of Japan, Bull in Europe and Inspur in China all build Itanium-based servers," Intel spokesperson Patrick Ward told the E-Commerce Times.
HP Works to SaveIts Bacon
HP, company with a significant stake in Itanium, lashed out at Oracle over the issue.
"More than 140,000 Oracle customers have selected HP as their platform of choice," HP spokesperson Terri Molini told the E-Commerce Times. "More customers choose HP Integrity over Oracle/Sun hardware for their mission-critical database, business intelligence and ERP systems."
HP Integrity is HP's high-performance line of Itanium-based servers.
HP and Intel are "committed to at least 10 years of development on the HP-UX operating system and Itanium-based Integrity servers," Molini added.
Oracle's decision to stop software development on the Itanium processor will primarily hurt HP, Pund-IT's King stated. The database giant could have taken that step in a bid to bolster sales of its Sun servers.
"As poorly as Oracle's Sun servers continue to do in the marketplace, taking out competitors may be Oracle's only recourse for growing its business," King said.
The Whys, the Wherefores and the Future
Oracle's decision could spell good news for IBM's DB2 business, Pund-IT's King remarked.
"All these guys are trying to get into each other's market space," Jim McGregor, chief technology strategist at In-Stat, told the E-Commerce Times.
Oracle's move may be an indication of what's in store for the future, he suggested.
"A lot of the applications people target with big-iron processors such as the Sparc, the Itanium or the IBM Power Systems processor could potentially be satisfied at a lower total cost of ownership over the long term if these were transitioned over to x86," McGregor contended.