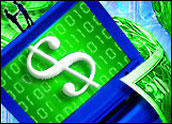 In the research my company does to benchmark the customer experience provided by the top Web sites in various vertical industries, we suggest best practices and ways to find out what works and what does not for a company's online customers. Often, when speaking with prospective customers about syndicated competitive benchmarking, I hear this question: "If everyone implements your best practices and recommendations, won't we all get to a point where we're all providing the best customer experience possible?"
This is a valid question. At its core, the question suggests that perhaps those of us in the business of providing real customer research and recommendations for improving the online customer experience are putting ourselves out of business by giving away all the answers. However, I'm here to report that the answer to this question is a resounding "NO." We won't all get it absolutely right one day.
Certainly Keynote could sell a lot more research if I could guarantee that every site in a given industry that implements the best practices suggested in our research reports will be providing the ultimate online customer experience and will never need to change the site again. However, then I would eventually put myself out of business because every site would be perfect.
In the real world, that is just not possible. Here is why:
Reason One: Customers' Needs Evolve
As customers become more accustomed to using the Internet for activities that were previously done offline, their online needs become more sophisticated. They expect better tools, faster services and more efficient processes.
In essence, they expect to be able to do more online. Their comfort and familiarity levels are rising, and so are their expectations for efficiency and automation. These days, instead of just checking account balances online, online banking customers want to transfer funds, pay bills, open new accounts, etc.
Reason Two: Different Customers Have Different Needs
Most Web sites need to cater to several different user segments, and each of these segments has a unique set of needs. For example, pharmaceutical sites are used by both patients and physicians, financial services sites by prospects and existing customers, portals and media sites by beginners and advanced users, and the list goes on.
In fact, every site on the Internet potentially has a completely unique set of users it is trying to reach and business goals it is trying to achieve. So, there will never be one set of broad best practices that can effectively address all of the needs of all user segments.
Instead, we need to look at the expectations and experiences of each user group individually and provide it with a targeted and personalized customer experience that helps meet individual goals.
Reason Three: New Technologies Emerge
Innovative, new Internet technologies increase the realm of possibilities for Web sites. As new technologies become available and widely adopted, more methods for improving and enhancing the customer experience are at our disposal.
Before Macromedia Flash became relatively commonplace on the Web, fancy automobile configuration tools were either impossible to create or difficult to use. Before more users were connecting to the Internet via broadband, Web pages with heavy content were slow and frustrating to users. Before content management systems, we couldn't deliver personalized content for users.
You get the picture. The main point to keep in mind is that technology opens a lot of doors in terms of ways to improve the online experience. However, companies also need to be cautious to use new technology only when it makes sense. Using cutting edge tools online might appeal to certain user segments, but will likely intimidate others. In other words, just because you can does not mean you should, and real customer research will tell you if you should.
Reason Four: Companies Don't Work that Fast
Even those companies that have departments dedicated to measuring and improving the online customer experience have to pick and choose which aspects of the Web site on which to focus.
Most companies simply don't have the resources or time to improve everything that's broken or to implement every best practice they would like. They have to prioritize these changes — hoping to choose the ones that will have the biggest impact on the bottom line. And as customers' needs and technologies evolve, these companies will have to evolve along with them — always picking the lowest hanging fruit in the hopes of incrementally improving the online experience they provide.
So, it's pretty clear that the end goal of providing the ultimate customer experience is a constantly moving target that requires ongoing service level testing and market research.
Any company involved in e-business must continually take steps to understand the customer experience. Improving that experience is a critical component to industry leadership and achieving business goals.
By keeping the focus on the needs of customers, the competitive landscape, the technologies available and the best practices that are resonating with users today, you can stay a step ahead of the competition when it comes to customer acquisition and retention.
---
Emily Morris
is product manager, customer experience management, for Keynote Systems.
---