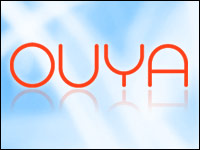 Open source hardware startup Ouya looked to kickstart funding of its Android-based game console, and the effort has resulted in more than nine times the amount it sought.
Ouya had asked to backers to pledge US$950,000 through the Kickstarter website, and the total climbed to nearly $8.6 million as of Thursday, the day the campaign was scheduled to end.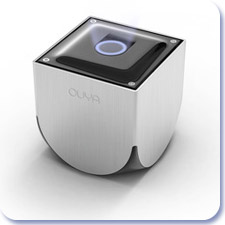 In addition to individual pledges, the company has gotten support from large game publishers including Square Enix, the developer of the "Final Fantasy" series, and Namco Bandai, the developer of the "Soul Calibur" franchise. Last month, Ouya also announced a partnership to provide content from the OnLive game streaming service.
With the money all but in the bank, Ouya reportedly plans to launch the console in April of next year, and has begun taking pre-orders via its website.
The system could also change what has been the traditional dynamic for video games since the days of the Atari in the late 1970s.
"The TV/Console combination is a closed platform," said Mark Baldwin, video game analyst at Baldwin Consulting, "and in that understanding, [Ouya] are creating an open TV/Console platform."
"They certainly are planning on competing with those closed platforms," added Baldwin. "Open platforms have advantages and disadvantages, but Android and PC do show that the strengths of Open are valuable. That's why we are seeing complaints from development companies about Windows 8; it is taking some steps towards a closed platform."
Ouya did not respond to our request for further details.
Big Money but Big Headaches?
While comic book superheroes may have to cope with the fact that with great power comes great responsibility, Ouya may have to accept the fact that a lot of money can mean a lot of responsibility — at least to those who pledged via Kickstarter.
"Money can be both a great boon and/or burden, especially in the hands of people who don't know how to manage it properly," said Charles King, principal analyst at Pund-IT. "It's impossible to say how success will affect Ouya, but the company's offerings to backers seem pretty modest and sustainable.
"The biggest benefit of the overwhelming Kickstarter support is likely to be how the publicity raised Ouya's profile," King told the E-Commerce Times. "I expect it'll result in contact with potential partners and backers the company would never have been able to meet with otherwise."
However, while the money is enough to launch the company, it is still a fraction of what a large company such as Microsoft or Sony likely would lspend just in marketing efforts to launch their respective systems.
"$8.5 million helps, but launching a new hardware platform will take more than that," said P.J. McNealy, consultant with Digital World Research. "It buys them time to further build out a strategy, more distribution partners, hardware logistics, retail partners, content partners, etc."
More importantly, this could give Ouya some much-needed breathing room for now. And even if the company raised more than needed, if used wisely, it can only be a help.
"$8.5 million also buys them more time — perhaps more importantly — to find a bigger next round of funding," added McNealy. "Raising too much money is never an issue. A startup can always find ways to spend it. It's raising expectations too quickly that can cause problems."
TV Time
The other notable tidbit that comes from Ouya's announcement that it is taking pre-orders is that its official website isn't using the typical ".com" extension but rather is using ".tv," which could imply that the open source system could one day be embedded in TV sets.
Given the move to connected and smart HDTVs, which include direct access to YouTube, Hulu and other online-based services, this really isn't that much of a stretch.
"The momentum definitely seems to be shifting away from game consoles toward some sort of embedded device or set-top box like Apple TV and the Google Nexus Q," said King. "While you could argue that those companies' footprints make them the logical leaders in this space, Ouya doesn't have any of their less appetizing baggage. That could make the company an attractive partner for independently minded TV vendors and entertainment/content providers."