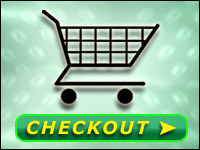 Your online store did record sales this past holiday and you are a happy person at the start of the year. After a few days of rejoicing, it is time to get back to the grind and look at how you can move forward and take your online store to even greater heights.
There are a few fallouts of the holiday season that you will need to manage, and then there are some initiatives that you should plan at this time of relative slack.
Handling Returns
One of the biggest tasks you need to perform after the holiday season is to properly manage the returns that are bound to come in — returns are highest during the month of January.
As a reputable online store manager, you need to ensure that you exercise great care to make sure the customer does not feel cheated.
Post-Holiday Season Sales
All online stores have sales during the holiday season. A great idea would be to experiment with a sale during the post-holiday season.
This is something that you can explore regardless of whether you sell toys, furniture, electronics, jewelry or apparel.
Data Mining for Product Research
A large amount of valuable data sits on your system. Take this time when there is less buzz in the market to plan for the coming quarter and year. Look at your sales register and evaluate specifics to understand your online store.
See which categories, products and brands sold.
Evaluate them by quarter and month.
Look at holiday season promotions and determine which ones worked best.
Analyze seasonal variations in your sales.
Spend some time on the products that did not sell.
Make a list of new products you should get for your store.
Gather feedback from customers regarding products and service.
Consider how some products sell together and how you can create cross promotions .
The data exists in your system; all you need to do is to start looking at it. Use a good data mining tool to be able to extract the right information.
Building Your Strategy
With more time on your hands, look at various aspects of your business and plan for the next year.
Understand the online shopping behavior of your customers and look at the traffic patterns that you have been able to generate. Superimpose the specific promotions you've conducted to check on the responses you got with each.
Review the amount of money you spent on holiday season campaigns and the return on investment you managed to get.
Evaluate the sources that drove in traffic and whether it was organic or paid in nature. Look at the sources that resulted in better conversion rates. Make sure that you define the conversions in the manner that you think is best.
Look at the specific Web pages that have caused users to drop out of your site in order to ensure better conversions. Use this information to modify your website and user experience.
Identify the kind of customers that have a high attrition rate, and reduce the likelihood of losing them. This is extremely important after the holiday season, because you may have had a new surge in customers. You know you can lose a large proportion of these unless you take some specific steps to retain them.
New Look and Web Design
Creating a new look after the holiday season gives your customers something to talk about. Since there is nothing much happening in the market at this time, you might want to consider implementing a new email format and a new website interface.
Take the insights obtained from the Web analytics that you have done, and create a new design. This is also a good time to research and evaluate various kinds of email layout options or content changes.
Social Media
Spend some time with your customers online. Evaluate tools that can help you become more efficient at interacting with them. Post more often on Twitter, and build your presence on Facebook.
Although e-commerce sales are on a rapid growth trajectory, the sector is becoming extremely competitive. As with any other business, sit down and think strategy, and figure out how you can gain an edge on your competitors to increase sales and retain more customers in 2012.