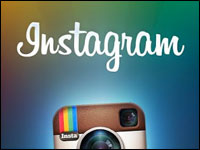 In an abrupt about-face, Instagram has begun cracking the whip over developers using "insta" and "gram" in the titles of their apps.
In a letter sent to several developers earlier this week, Instagram said it had "clarified" its guidelines and determined that "use of 'INSTA' and 'GRAM' for an application that works with Instagram is harmful to the Instagram brand."
Previously, Instagram approved the use of those terms in application titles. "While you cannot use the word 'Instagram' or 'IG' in your product's name, it's OK to use one (but not both) of the following: 'Insta' or 'gram,'" the company's prior guidelines said.
The move by Instagram was "surprising" to the developer of Webstagram, an Instagram viewer app. The policy change is a "big concern" for the company, founder Joe Mio told the E-Commerce Times.
"All uses of the Instagram brand need to be in accordance with our branding guidelines," Facebook spokeswoman Denise Horn told the E-Commerce Times. Facebook bought Instagram for US$1 billion in April 2012.
Reinserting Genie
The policy change appears to be part of a broad strategy to protect the Instagram brand, noted Michael Denniston, an intellectual property attorney and partner with Bradley Arant Boult Cummings.
"Instagram is taking a very proactive and somewhat aggressive approach to establish a nice safety zone around its trademark," Denniston told the E-Commerce Times.
It may also be trying to back off the generosity found in its original guidelines.
"To a certain extent, they're trying to put the genie back in the bottle," Denniston said.
Another reason for the policy change is to avoid misunderstandings in the marketplace. "Instagram is entitled to try and avoid any potential consumer confusion that might occur when people use variations of its brand and logos," David Newman, an attorney with Arnstein & Lehr, told the E-Commerce Times.
"You need to protect your trademark when you're as well-known as Instagram," Newman added. "It is a normal part of a trademark program to police your mark and make sure that people are using the mark properly."
Lawsuits in Future?
While some developers may be reeling from this latest move by Instagram, the action may have been necessary in an unforgiving legal environment.
"In trademark law, you only get to keep what you protect for yourself," James McCarthy, a partner with McDonnell Boehnen Hulbert & Berghoff, told the E-Commerce Times.
"They may be making business plans to expand the use of 'insta' into a family of products," McCarthy continued. "They need to protect that to give them the most options going forward because if you let it go, you don't get to protect it later."
However, Instagram may have opened itself up to lawsuits with this policy change.
"If somebody gives you the right to do something, and they later change their mind after you build brand equity, they probably can't retroactively take away your right to use that brand," Michael Lasky, a patent attorney with Burr & Forman, told the E-Commerce Times.
"I think that the parties that are deep into this would have a pretty good position arguing detrimental reliance and recover damages equal the loss to the value of their brand," he added.
Detrimental Reliance
When someone relies on an easement or permission to build a business and withdrawal of that permission is a detriment to that business, then its owner may have grounds for a lawsuit, explained Newman of Arnstein & Lehr.
"If the prior guidelines allowed the use of 'insta' and 'gram' and someone relied on those guidelines to create a product, that could provide some protection for that company," he added.
An argument could be made that Instagram "slept on its rights" in this case, suggested Denniston, of Bradley Arant Boult Cummings.
"You could argue that Instagram was aware or should have been aware of what you use, and they did nothing," he explained. "You relied on them doing so, and now it's too late to tell you to stop after you relied on that."