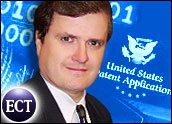 Last Halloween, the intellectual property community was mesmerized by the preliminary injunction hearing on the motion filed by GlaxoSmithKline and others to enjoin the Patent Office on the very eve of enactment of new rules. At issue was a draconian rules package that placed serious restrictions on patentees, hampering their patenting efforts.
The patent bar rallied, and as Judge James C. Cacheris granted the preliminary injunction, a quiet cheer reverberated in the packed courtroom. Now, on April Fools Day, the Patent Office's foolhardy attempt to curtail patentees, prospectively and retroactively, has been permanently enjoined, or stopped, by the court.
Judge Cacheris, district court judge for the Eastern District of Virginia, was confronted with a plethora of arguments from the parties and many amicus brief filings from third parties interested in the outcome of the case.
Instead of drafting many hundreds of pages in an opinion on all of the arguments, the Judge limited his analysis to some core arguments about the extent of rulemaking authority granted to administrative agencies, such as the U.S. Patent & Trademark Office.
In particular, the Judge held that although 35 U.S.C. Sec. 2(b)(2) of the patent statute empowers the Patent Office to "establish regulations, not inconsistent with law," to "govern the conduct of proceedings" in the Patent Office, the Patent Office is not vested with "any substantive rulemaking power" and their proposed rules package, being quite substantive in nature, is void.
Sigh of Relief
In its rules package, the Patent Office desired to restrict patentees to five independent claims and 25 total claims (the 5/25 rule) — and for patentees not strictly adhering to this requirement, to subject them to an elaborate and expensive examination add-on document. Also, the rules package limited the number of subsequent cases, or continuations, that could be filed to a maximum of three (the 2+1 rule). Subsequent filings would be discretionary and not necessarily permitted.
Many industries relying on a lengthy research period, such as pharmaceuticals, would be deleteriously affected by this restriction on the number of filings, which previously was unlimited. What was particularly galling to GlaxoSmithKline and others was the retroactive nature of these rules, which would further undermine countless prior patenting strategies and expectations, without any real reason other than an attempt by the Patent Office to curtail all patent application filings by any and all means, with little or no regard for the effects.
At the hearings before Judge Cacheris, the Patent Office attempted to relegate its rules package as being merely procedural in nature and well within the realm of its administrative authority. GlaxoSmithKline and others argued, however, that these proposed regulations were extraordinary in scope and effect and constituted a stab at substantive rulemaking, an authority that Congress expressly had not given the Patent Office.
Thus, per the Administrative Procedure Act governing agencies, where the agency action is "arbitrary, capricious, an abuse of discretion, or otherwise not in accordance with law" or "in excess of statutory jurisdiction [and] authority," the proposed rules could be set aside, as here.
This spells relief for companies and their patent attorneys, eliminating the need for a major and thorough overhaul and curtailment of patent portfolios for strict adherence to these new rules. Indeed, retrofitting many hundreds of thousands of filed patent cases, in addition to all upcoming patent applications, presented a daunting, albeit all-too-real threat last year.
Thankfully, GlaxoSmithKline and others had the moxie to undertake this effort, challenging the rules package, thwarting a taking of unprecedented scale, and having all of this happen on two interesting days: The scare abated on Halloween, and the threat of trickery died on April 1.
Other Challenges Loom
The happiness of avoiding this nightmare, however, must be taken in stride, as more alarming issues abound. For example, further rules packages have been proposed that would affect patent efforts in other ways. It should, of course, be noted that the Patent Office has a daunting duty of promoting innovation by supporting the patent system. The patent examiners are trying their best to handle the onslaught of new and challenging inventions, but seem hamstrung by various internal rules governing the process — albeit not necessarily making it as useful as it could be.
The leaders at the Patent Office seem to have lost the proper vision, and have made the patent procurement process adversarial instead of mutually cooperative. To many, they have gone from customer service to customer contempt. Hopefully, with the change in administration will come a change in the handling of this most precious resource of America, our patent system.
The Patent Office's effort to make substantive change, although misguided here, does not stop with this case. Indeed, despite the objections by almost the entire patent bar, the Patent Office leadership last year pushed forward the now overruled rules package, presumably trying to get this through during the smoke of the Congressional efforts on patent reform.
Despite this setback, the Patent Office continues to push for substantive rulemaking authority in the current patent reform bills before Congress, thereby legislatively overruling Judge Cacheris. The patent bar, intellectual property organizations, industries and all their lobbyists are divided on the various provisions in the House and Senate Bills, including the Patent Office's further effort to obtain substantive rulemaking authority. With Congress now back from vacation, there is a renewed push from Senator Patrick Leahy and others to enact patent reform before the haze of the election year obscures all.
Even though there is a need for some patent reform, the enormous diversity of opinion on each of the various crucial issues should give our elected officials reason to pause. Our patent system is like a faithful machine that operates continuously behind the scenes and without fanfare. Although our prodigious engine may require some lubrication and fine-tuning from time to time, the current efforts for a major overhaul and replacements could impair the works.
Message to Congress: First do no harm. The sheer divisiveness and internecine struggles over these Bills among industries and within the patent bar should doom them. Nonetheless, many are still pushing, and the chance for change far more substantive than what was evaded today remains real.
Today's victory was sweet, but in the absence of further diligence, it could constitute fool's gold.
---
Raymond Van Dyke
, a partner at Winston & Strawn, is a technology attorney in Washington, D.C. His views are his own and not those of his firm or his firm's clients.
---