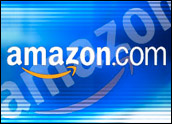 Amazon.com has signed a deal with the Wylie Agency to offer 20 books from big-name authors exclusively on the Kindle Store for two years, effectively cutting publishers out of the equation.
The titles include Norman Mailer's The Naked and the Dead, Philip Roth's Jewish-American literary masterpiece Portnoy's Complaint, Vladimir Nabokov's Lolita, and Hunter S. Thompson's Fear and Loathing in Las Vegas.
The move marks yet another step in the battle for dominance of the e-reader market between Amazon and arch-rival Barnes & Noble.
The Amazon-Wylie Deal
The books have been digitally published by Wylie's Odyssey Editions digital imprint.
They are available now from the Kindle Store and cost US$9.99 each.
The Odyssey Edition books can be read on the Kindle, the Kindle DX, the Kindle app for iOS devices, BlackBerry smartphones, PCs, Macs and Android devices, Amazon.com said.
Other titles in the Odyssey Editions series available from the Kindle Store include Midnight's Children by Salman Rushdie, The Man Who Mistook His Wife for a Hat by Oliver Sacks, Ficciones by Jorge Luis Borges and Rabbit Run by John Updike.
This deal will benefit all parties involved, Rob Enderle, principal analyst at the Enderle Group, told the E-Commerce Times.
"Amazon gets a book it can sell more cheaply, and the author gets more money in royalties," Enderle pointed out.
Pooh to the Publishers
The Wylie Agency's deal with Amazon appears to be the result of agency owner Andrew Wylie making good a threat to take his agency's 700 clients and establish a company on their behalf to license their e-book rights directly to "someone like Google, Amazon.com or Apple."
Wylie made that statement in an interview with Harvard Magazine. He said he was not satisfied with the terms publishers offered his clients for e-book rights.
This move could hit the publishing industry hard.
"If you can publish electronically and work directly with the retailers, what do you need a publisher for?" Enderle asked. "Publishers existed to physically publish a book and negotiate deals with retailers, but you can now convert a book into a digital format without going to a publisher and, if you work with a mega-bookseller like Amazon.com or Barnes & Noble, you can cut out the extra layer of profit between the author and the book retailer."
Breaking New Ground
Amazon.com's move is yet another development in its tooth-and-claw battle with Barnes & Noble over the market for e-books. Amazon.com has upgraded the software and hardware of its Kindle line and made Kindle apps for the iOS and Android operating systems, while Barnes & Noble has just announced that its Nook app is available for Android 1.6 and higher.
"Amazon and Barnes & Noble are going at each other hot and heavy, and Barnes isn't about to give the market up to Amazon," Enderle said.
What about the iPad? Won't it pose a threat to Amazon.com as some analysts believe?
"Remember, the Kindle reader works on the iPad, the iPhone and Android devices," Enderle pointed out. "This deal is just Amazon making sure it remains the eminent supplier of books, whether it's electronic or physical. It doesn't care so much about whether you buy a Kindle e-reader as whether or not you're buying books from it."
An e-Fly in the Ointment?
In the short run, Amazon.com's deal with Wylie may help Amazon.com to sign up more authors directly.
"Once you see somebody starting to lock up major authors, other authors may want a piece of the business," Enderle said.
However, it may have unexpected repercussions.
"Amazon upped the ante another level, and this could fragment the market because there will be content that's available only from specific e-book distributors," Carl Howe, director of anywhere consumer research at the Yankee Group, told the E-Commerce Times.
"We've already seen this happen in the television industry, where some content available on satellite channels isn't available on cable and some content on cable TV isn't available over the air," Howe elaborated.
That market fragmentation could limit e-book sales in the future, Howe said.