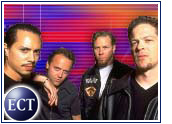 Angry musicians came face-to-face with Napster chief executive Hank Barry on Capitol Hill Tuesday, in an emotional hearing before a U.S. Senate Judiciary Committee.
At issue is the ongoing dispute between Napster, the online music downloading service that enables users to exchange music files, and the recording artists who object to their music being given away for free.
Committee chair Senator Orin Hatch (R-Utah) tried to mediate disagreement between the opposing parties, saying, "We must protect the rights of the creator, but we cannot in the name of copyright unduly burden consumers and the promising technology the Internet presents to all of us."
The committee heard testimony from the major players in the controversy, as well as from a diverse group of music technology experts, software developers and record company representatives.
Allegation: Copying Music = Piracy
The hearings are being held at the same time that the Recording Industry Association of America (RIAA) is charging forward with its lawsuit against Napster, which alleges that the company is in violation of U.S. copyright laws when it allows its members to make illegal copies of recordings. RIAA is seeking an injunction against Napster's use of its artists' recordings, as well as damages for lost revenue from what it claims are thousands of songs that have been copied and traded.
Testifying on behalf of his heavy metal band Metallica, drummer Lars Ulrich said, "Napster hijacked our music without asking. They never sought our permission. Our catalog of music simply became available as free downloads on the Napster system."
Barry maintains that Napster is nothing more than an online directory service. "The Napster directory is a list of all the files that members of the community are willing to share," Barry said. "They do this for no money, expecting nothing in return, on a person-to-person basis. That's it. Napster is an Internet directory service."
Criticism Mounts Against Napster
Ulrich is just one of an increasing number of individuals in the recording industry who are voicing their objections about Napster's business model.
In an advertisement placed in major newspapers on Tuesday, a group called Artists Against Piracy, which includes a number of top recording artists, stated that when their music is available online, their "rights should be respected." Although Napster is not specifically named in the ad, it is clear to anyone who is following the controversy that Napster and other online music services are the target.
Also represented at the hearing was another online music service, MP3.com, whose CEO Michael Robertson testified that more than 74,000 artists and over 469,000 songs and audio files are posted on the MP3.com Web site.
"These numbers continue to grow with an average of over 100 artists and more than 1,000 songs and audio files added daily," Robertson said.
MP3.com recently agreed to pay fees to copyright holders and artists every time a CD is registered by a user, and an additional fee every time a user accesses a song. The settlement agreement was reached during MP3.com's tenure as a copyright infringement defendant in another RIAA suit.
Napster Fights Back
In his testimony, Napster's Barry showed no signs of acquiescing to the demands of the RIAA or its individual recording artists. Instead, Barry cited figures that support his contention that Napster is enhancing, rather than threatening the recording industry.
"In the past six months record sales are up more than eight percent from the previous year," he said, "an increase of more than one billion dollars a year. Like other advances in technology, what Napster shows is that more access to music leads to more interest in music."
Barry also stated that copyright is "not absolute. It has limits."
Exactly where to draw the line will be soon be addressed by the federal court presiding over the RIAA copyright case against Napster.