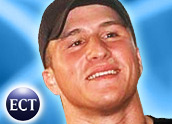 Some of the undergraduate college students I teach missed class the other night. I'm guessing that it was not a coincidence that they skipped out the day aU.S. federal court had signaled the imminent shutdown of Napster.
My best guess is that some of them were making their lastdesperate downloads of free music from the onlinemusic sharing service before the curtain fell.
College students crave anything free, especiallyfood and music. So those empty seats in theclassroom were not a great shock.
But school is not out on Napster. Lessons still need to be learned. And one of them is this: Even in the age of e-commerce and the Internet, copyright laws are still copyright laws, and fair compensation is still fair compensation.
Nothing in the Napster saga has changed that.
Artistic Divide
The details of copyright law could make eventhe most diligent of college types snooze attheir desks — so it's nice to have the opportunity to frame the debate in the context ofnames like rapper Eminem, who isn't shy aboutvoicing his disdain for file swapping. Sirs PaulMcCartney and Elton John have also been vocalopponents to Napster's model
Rival rapperChuck D, however, thinks Napster rocks, as do LimpBizkit, Bruce Springsteen, Sheryl Crow and Don Henley.
A short version of the pro-Napster positions goessomething like this: Napster is no more illegal than taping a movie ona VCR. Moreover, Napster will actually stimulate CD sales byencouraging consumers to hear music they may neverhave considered before, causing them to buy thewhole CD.
Ancient Tradition
However, asolid case can be made that renegade Napster hasbroken a U.S. law that dates to 1790. That's whenCongress enacted the Copyright Act, which protectedoriginal works. It was signed by none other thanGeorge Washington.
For the past couple hundred years, the law has beenoccasionally strengthened, often tested and alwaysupheld.
As recently as 1993, as technology became moreformidable, Hugh Hefner relied on the copyright lawwhen one of Playboy Magazine's photographs wasplaced on an electronic bulletin board system by onesubscriber and then downloaded by othersubscribers. The courts ruled in favor of Hef.
Pirates on Cyber Seas
In short, copyright law has some well-toned muscle in this country,enough to fend off even young Shawn Fanning and hishighly innovative music file-sharing service.
Emotions are running high regarding this issue, butwhen all is said and done, how will anyone reallydispute Napster's defiance of copyright law? The service contributes to widespread theft of copyrighted works.
Since Napster did enable the breaking of a law thathas served the country well since 1790, did thecompany truly expect not to have to pay for itstransgression?
Such payment, according to Napster's chief critic,the Recording Industry Association of America (RIAA)could ring in to the tune of US$100,000 percopyright infringement.
Cha-ching.
Coming Attractions
Enforcing those kinds of penalties would force Napster into bankruptcy andultimate oblivion. But it may not come to that.
Instead, it is more likely that Napster and the growingnumber of Napster clones will be required to chargefor their services and compensate recording artistsand writers for their intellectual property. Indeed, Napster has already said that's where it's headed.
In addition, to help ward off a court-ordered shutdown, Napster announced Tuesday that it was offering the five major record labels $1 billion for the right to allow copyrighted music to be exchanged over its file-swapping network.
The thing to remember is, not only would such an outcome rightfully uphold U.S.law, it would also bolster the foundations ofe-commerce.
Turn Back Now
Here in the formative moments of online buying andselling, it is counterproductive for e-commerce to let new technology supersede standardbusiness practices and the U.S. Constitution.
Neither e-commerce nor the Internet is served wellby being treated as a cultural experiment. Toyingwith the rights of artists and with the proven trackrecord of our free enterprise system benefits noone.
Still, the battle is far from over. Next stop?Possibly Capitol Hill, where Congress may once againhave to wrangle over copyright law as it applies todigital music.
If nothing else — even if their business model is in question — Fanningand company appear to have the gift of perseverance.
What do you think? Let's talk about it — use the Reader Comments feature below to provide your input!