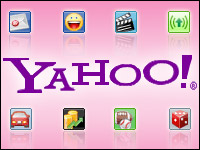 Embattled Yahoo has a new interim chief executive. It announced Sunday that Ross Levinsohn, the company's global media leader, would take over as interim CEO following Scott Thompson's departure.
Thompson's exit comes amid controversy over an unearned computer science college degree listed on his resume. Also leaving the company are several board members: Chairman Roy Bostock, and directors Patti Hart, VJ Joshi, Arthur Kern and Gary Wilson.
Activist investor Daniel Loeb has won a long-sought seat on the board, along with two of his close allies, Harry J. Wilson and Michael J. Wolf.
"Harry, Michael, and I are delighted to join the Yahoo Board and work collaboratively with our fellow directors to foster a culture of leadership dedicated to innovation, excellence in corporate governance, and responsiveness to users, advertisers, and partners," Loeb said. "We are confident this board will benefit from shareholder representation, and we are committed to working with new leadership to unlock Yahoo's significant potential and value."
Yahoo did not respond to our request to comment for this story.
Back to Business
With Thompson gone and Levinsohn now in the top position, it could be a pivotal moment for the one-time darling of the dot-com world — but it didn't have to come to this.
"I think the latest fiasco, or the fiasco that led to the CEO's ouster, was a matter of the company shooting itself in the foot," said Charles King, principal analyst at Pund-It. "This could have been avoidable if they had done the due diligence ahead of time."
Of course, the internal battle was over more than Thompson's misleading resume. With the damage done, the question is where can the company go next?
"So much really depends on what other surprises might be out there," Rob Enderle, principal analyst of the Enderle Group, told the E-Commerce Times. "The company really needs someone with media experience or solid leadership, and with Thompson they really had neither. Now they have someone who can run a company and get things done."
What Is the New Yahoo?
With a new CEO and a new board, the company could find its way back, but what exactly is the role of Yahoo in the era of social media going to be?
"With their deal with Microsoft, they can't really get back into search," noted Enderle. "They were early with social media with Yahoo Groups, and if they had been good at it, they'd be where Facebook is today. But instead they chased Google in search and, ironically, completely lost their way."
It is hard to find much of what originally was the old Yahoo at Yahoo today, emphasized Enderle. "They can't go back to their roots — they really need to plant new roots."
With Levinsohn's experience, it is more likely the company will continue as a media and content-based Internet portal.
"The new CEO's background in media shows intent to pick up the ball on advertising," King told the E-Commerce Times. "But in a way, I think Loeb may have done far more for his own reputation than he has done any good for Yahoo. I really don't know what Loeb can do that the board hasn't already tried."
Yahoo Isn't AOL
While Yahoo has had a run of negative media attention, the fact is that it is still a powerful company.
"It's amazing that through all of the bumps and bruises, Yahoo is still the fourth-largest Internet property in the world," said Josh Crandal, principal analyst of NetPop Research.
"People who rely on Yahoo continue to use Yahoo because it is what they know," he told the E-Commerce Times. These aren't your tech fanboys, but rather average users who don't particularly care for technology, and it's very hard to change these users' behavior. They are loyal to Yahoo, and management needs to serve their needs first."
Users may have stuck with Yahoo, but it is clear that for employees, this hasn't been business as usual. That could be the biggest hurdle the company faces on the road ahead.
"They have lost a lot of talented people," noted Greg Sterling, principal analyst at Sterling Market Intelligence. "This has been a brain drain for them, and it has to be traumatic for the employees. So what the board really needs to do is restore morale and confidence with its employees."