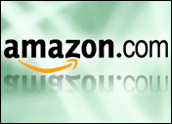 Mammoth tomes about high-tech entrepreneurs with a secretive bent are almost a sure bet to stir up a hornet's nest of controversy when they're published.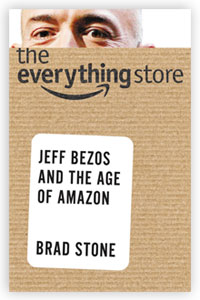 That's certainly been the case with Brad Stone's The Everything Store about CEO Jeff Bezos and Amazon. The twist here is that the critic in the point position for Amazon is Bezos's wife, MacKenzie.
MacKenzie Bezos started a kerfuffle on the Net when she posted a 900-word critique of Stone's book in — where else? — the comments section for the volume on Amazon.com. She gave the book a 1-star rating — the lowest available.
In her comments, Bezos cited a number of alleged factual errors in Stone's book and criticized nonfiction techniques used by the author.
"While numerous factual inaccuracies are certainly troubling in a book being promoted to readers as a meticulously researched definitive history, they are not the biggest problem here," she wrote. "The book is also full of techniques which stretch the boundaries of non-fiction, and the result is a lopsided and misleading portrait of the people and culture at Amazon."
Amazon Speaks
Bezos also accused Stone of sacrificing the truth for book sales.
"One of the biggest challenges in non-fiction writing is the risk that a truthfully balanced narration of the facts will be boring, and this presents an author with some difficult choices," she wrote.
"It may be that another telling of the Amazon story — for example, that people at Amazon have no secret agenda they've been able to keep hidden for 19 years, really do believe in the mission they keep repeating, and are working hard and of their own free will to realize it — would strike readers as less exciting than the version offered here," Bezos added.
Although Amazon can be as taciturn as Apple with its comments to the media, it wasn't remaining silent when reporters went hunting for comments about MacKenzie Bezos' book review.
"Over the course of the author's reporting, Amazon facilitated meetings for him with more than half a dozen senior Amazon executives, during which he had every opportunity to inquire about or fact-check claims made by former employees. He chose not to," Amazon Vice President for Global Communications Craig Berman said in a statement.
"I met in person with him on at least three occasions and exchanged dozens of emails where he only checked a few specific quotes," Berman continued. "He had every opportunity to thoroughly fact check and bring a more balanced viewpoint to his narrative, but he was very secretive about the book and simply chose not to."
Truth or Tension?
After 24 hours of battering, Stone responded to MacKenzie Bezos' and Berman's criticisms in a rebuttal running online in Bloomberg Businessweek, where he is a reporter.
While acknowledging subtle biases in the book, Stone maintained those biases were neither personal nor political, but inclined toward tension.
"No matter how hard we strive for objectivity, writers are biased toward tension — those moments in which character is forged and revealed," he wrote.
"Like any company, there were countless moments of dull harmony, and who knows how many hours of unremarkable meetings along the way. You could argue that many of those define Bezos and the company more than the strategic risks and moments of friction. MacKenzie Bezos does. I happen to disagree," he continued.
Though he expressed concern about factual errors identified by Bezos, Stone pointed out that no one was challenging the book's major revelations, such as Jeff Bezos' Amazon.Love memo, the Cheetah and Gazelle negotiations with book publishers, the MilliRavi press release and the fight with Diapers.com and LoveFilm.
Selling More Books
If MacKenzie Bezos hoped her critique would cut into Stone's book sales — ironically, many of them made through Amazon — she will likely be disappointed.
These kinds of controversies can help book sales, noted David E. Johnson, CEO of Strategic Vision.
"A lot of people who probably weren't going to hear about a book like this are now hearing about it. It's free publicity," he told the E-Commerce Times.
"It creates an interest because people are wondering, 'Why is she dissatisfied?'" he continued. "Does this guy have some dirt on them? Is that why they're angry?"
MacKenzie Bezos' anger with Stone's book may have gotten the best of her, suggested Johnson, who, in addition to book publicity, advises clients on crisis communication.
"If I had a client who wanted to write a review of a book they were angry with, my advice would be don't because then it just creates more controversy; it just keeps it alive," he said.
That's a lesson with which an outfit like Amazon should be familar, and maybe it is.
"A review like this probably won't scare people away from the book and will probably drive them toward it," Rob Enderle, president and principal analyst at Enderle Group, told the E-Commerce Times.
"Since these are smart people," he reasoned, "you have to wonder if this was all done for drama and to drive up book sales."
Once the commotion dies down, Amazon will still end up a winner.
"The book isn't negative on Amazon, so people reading it won't stop using the service," Enderle said, "nor will people think less of Jeff Bezos. The only end result is Amazon will sell more books."