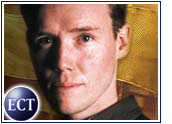 Tuesday's reports that MP3.com, Inc. and Warner Music Group are close to settling a copyright infringement lawsuit came as extremely good news to the online music company's shareholders.
According to published reports, MP3.com is expected to pay Warner Music, a unit of Time Warner Inc., between $15 and $20 million (US$) to settle the suit. The settlement also reportedly outlines a plan for MP3.com to license music from the record company. An official announcement is expected later this week.
Other labels are also negotiating with MP3.com, which was slapped with a copyright infringement lawsuit by the Recording Industry Association of America (RIAA) earlier this year. The suit charges that MP3.com violated copyright laws with a service that allows users to make digital copies of CDs they own and store them on the MP3.com site — where they are then available for listening by other MP3.com users.
Court Ruling Triggers Cave In
At first, MP3.com fought back against the legal action by filing a counterclaim against the RIAA alleging unfair business practices. MP3.com argued that its service would actually stimulate record sales.
Still, the record labels stuck to their guns, asserting that MP3.com was guilty of making digital copies of more than 40,000 CDs without permission.
A ruling on April 30th by U.S. District Judge Jed Rakoff sided with the recording industry and found MP3.com liable for copyright infringement. The court decision appeared to be the last straw for MP3.com.
In mid-May, MP3.com CEO Michael Robertson announced that his company would voluntarily remove "Big Five" record company content from its My.MP3.com database. The company's decision made it impossible for users to share music from Arista Records Inc., Atlantic Recordings Corp., Capitol Records Inc., Sony Music Entertainment Inc. and Warner Bros. Records.
"We regret the need to take this step," Robertson said at the time. "While we disagree with the court's decision, we also want to demonstrate our good faith and strong desire to achieve an expeditious business resolution."
No Cause for Shame
At the time, some observers scorned Robertson for beating a retreat, but in hindsight, I think he has nothing to be ashamed of. Unlike the arrogant executives of music-swapping site Napster — which is also being sued by the RIAA but has chosen to ignore the odds that it will lose the case — Robertson made the only decision a good leader could make. When he saw the war was about to be lost, he worked toward a tolerable peace treaty.
Their willingness to negotiate is evidence that the RIAA and Warner have adopted a new, more respectful attitude toward MP3.com. Perhaps they realized that it would be in their best interests to deal with someone who could at least recognize that he was outgunned, rather than with some clueless generation Y kamikaze.
Like it or not, MP3.com and Napster are not the only ones struggling for survival. The music industry must come to terms with the Internet — even if it means forging a truce with its online foes.
As a result of Robertson's conciliatory moves, shares of MP3.com are already beginning to rebound. But more importantly, MP3.com and the record industry may be on the verge of a historic agreement.
If Napster would only acknowledge that there is a copyright infringement problem and extend an olive branch to the recording industry, maybe it too could strike a deal that will help to determine how musicians, record labels and consumers can profitably coexist in the new economy — and finally put an end to all the noise.