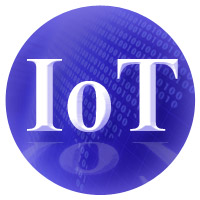 There is no question that one of the hottest topics in the tech industry is the rapidly evolving world of the Internet of Things. The seemingly infinite variety of use cases for capturing data from a widening array of connected devices and objects is inspiring the imaginations of corporate decision makers and fueling a new wave of innovation among established and emerging players.
Despite the many exciting market opportunities being sparked by the IoT, there are still many executives who are uncertain about how to properly monetize these new business initiatives.
One problem is trying to quantify the value of the connected "things." Is the value simply the transactional worth of the physical connections, or is it based on the significance of the data that is generated from each object?
Measuring Value
In order to monetize the IoT, value has to be measured in part by its perceived worth to the customer in terms of improved service or product quality. Does the IoT reduce service or product problems? Does it increase its reliability? Does it provide greater functionality?
The IoT also has a value to the product or service provider. Among the possibilities:
better tracking of existing products and services to ensure optimal availability and performance;
collection of data to improve quality of service and streamline operations to increase customer satisfaction; and
utilization of additional insights gained from data to identify new business opportunities.
How do you track this value, monitor activity levels and data flows, and meter the associated customers for use of the connections?
IoT Monetization Management
In the old days, it was relatively easy to track product and service transactions using SKUs and other measurement tools. The IoT requires more sophisticated and flexible software that must integrate into other key components of the enterprise application architecture, including the CRM and ERP systems.
A entire segment of the Software as a Service industry has emerged to address today's rapidly maturing IoT monetization issues. This set of established software license and lifecycle management companies literally ranges from A to Z — beginning with Aria Systems and ending with Zuora.
In between are a number of players offering a variety of billing and measurement solutions. They include MetraTech, which recently was acquired by Ericsson, and ServiceSource, which acquired Scout Analytics.
The software licensing and lifecycle management companies include Flexera Software and SafeNet, which recently was acquired by Gemalto, a provider of digital security solutions, which is another aspect of SafeNet's business.
From Conceptual to Practical
These IoT monetization management solutions not only measure the activity associated with the connected things being monitored, but also collect valuable information that can help business decision makers determine where the true value lies within the IoT network.
The data analytics engine underlying the monetization solutions gives the decision makers valuable insights into real-time and historical usage patterns that can help them figure out how to properly package, price and even position their IoT deployments to generate new revenue and uncover greater profits.
As a result, today's IoT monetization management solutions are enabling corporate executives to convert the idealistic promise of IoT into real, revenue-generating businesses. In turn, they are encouraging a new wave of innovation and providing a platform from which companies can gain a competitive advantage.
Disclosure: The companies mentioned in this column are sponsors of THINKstrategies' Connected Cloud Summit.