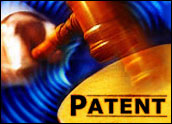 Last week's dismissal of the Metabolite case by the Supreme Court was a welcome relief to the intellectual property (IP) community, seemingly besieged with Supreme Court cases, eBay-inspired injunctive denials, patent reforms, Congressional pressures, the Blackberry brouhaha, and other challenges to the patent system this year.
The Metabolite non-decision on the scope of subject matter patentability leaves hundreds of thousands of software, business method and many biotechnological patents intact — at least for now. With numerous other challenges to the patent laws afoot, the patent system of the United States did not need to get kicked here too.
No Patent for Einstein
In short, the Court could have challenged the viability of a million or more patents and pending patent applications in Metabolite by curtailing what can and cannot be patented, reversing over two decades of jurisprudence on protecting the intellectual property of new industries — such as biotechnology and software — and leaving most new, and perhaps future, technologies in limbo as to eligibility for patenting.
The issue of what should and should not be patented, however, is a valid one, and one that we are all grappling with and will continue to address as technologies become more sophisticated, complex and increasingly abstract.
By citing a case involving telegraph inventor Samuel Morse, an 1854 Supreme Court case, it is clear that the divide between natural laws and technological improvements is one the Court has long understood.
When Morse tried to procure all uses of electromagnetic force in the transmission of information (across wires), the Court curtailed him. Natural laws and abstract principles cannot be patented — Morse could not patent the principle of electromagnetism, Newton could not patent the principle of gravity, nor Einstein his famous formula. Applications of those and other technologies, however, can be patented.
Procedure vs. Principle
With America taking the forefront in numerous new and emerging technologies, the patent system must adapt to protect these investments, which are our stock in trade with other nations as intellectual property becomes our chief exports.
Careful consideration of new technologies and their entitlement to patentability will continue to be a critical issue. The Metabolite case, however, had various procedural flaws, undermining the Court's willingness to step in.
In time, another case with better procedural grounds will surface, and the Court will more properly address this issue last handled in 1980 with the Diamond v. Chakrabarty case. Microorganisms engineered to eat oil were at issue there, and the Court decided that such man-made products could be patented, even though they were alive.
The phrase "anything under the sun made by man" became known as the scope of patenting. However, the rigorous statutory requirements of novelty, non-obviousness, utility and various other thresholds must be overcome before any innovation can issue as a patent.
Safeguarding Innovation
The explosive rise of software innovations since the Chakrabarty case, and the dramatic increase in software patenting has yet to be formally reviewed and sanctioned by the Court, leading many to feel concerned about the potential effect of the Metabolite case.
For now, the patent bar, at least those of us out there procuring interesting and cutting-edge patents for our clients, are relieved that Breyer's dissenting views did not hold sway, and we hope that the dissenters' views are later carefully balanced in future decisions with those supporting the improvement of protections of legitimate innovation by patenting.
---
Raymond Van Dyke
is a patent attorney in the Washington, D.C., office of Nixon Peabody and Adjunct Professor of Law at American University.
---