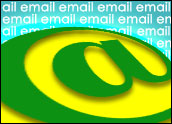 Microsoft has announced the repackaging of four hosted solutions from FrontBridge Technologies, a company that it bought in August 2005, as well as a new licensing model and road map for Microsoft Exchange Hosted Services (EHS).
The rebranding comes as no surprise, said Joe Wilcox, senior analyst with JupiterResearch. Microsoft "wants to protect its customers' messaging environment and also provide a compliance mechanism and adequate security," he pointed out. "As such, the company has made a series of security acquisitions over the last 24 months, and FrontBridge Technologies is just one of those."
The rebranding also ties the services closely with Microsoft's existing Exchange products.
Thanks to the acquisition, the Redmond, Washington-based software company has seen a 25 percent growth in its EHS customer base and 20 percent growth in partner resellers.
E-Mail Protected Four Ways
The four rebranded products are provided as a service over the Internet:
Microsoft Exchange Hosted Filtering uses filters for protecting an enterprise's incoming and outgoing e-mails from viruses, spam, scams and e-mail policy noncompliance. The service is US$1.75 per user, per month, and a free 30-day trial is available.
Microsoft Exchange Hosted Archive stores e-mail and instant messages for purposes of meeting legal and regulatory requirements on messaging systems. Its estimated per user per month price is $17.25, which includes an unlimited retention period for up to 3.6 gigabytes per user.
Microsoft Exchange Hosted Continuity is a Web-based interface that ensures enterprise employees have continued access to e-mail even when an unforeseeable disaster occurs. The estimated per user, per month fee is $2.50.
Microsoft Exchange Hosted Encryption secures e-mails by encrypting sent and received messages. The service is estimated at $1.90 per user, per month. All prices are subject to change based on volume pricing and other factors.
"What these services do differently is protect the messaging environment," Wilcox said.
"While most companies understand the need to archive e-mails, they often overlook the need to archive instant messages. If there's a security breach with respect to messaging and the company doesn't properly archive the messages, it could lead to compliance problems," he explained.
Enterprise Software-as-a-Service Arena
These services overlap with other Microsoft products, but the company says they increase the range of solutions available to customers. Adding hosted services to an enterprise's current software platform provides another layer of protection for its messaging environment, Microsoft notes.
Unlike Hosted Exchange, EHS doesn't host e-mails. Instead, it provides messaging services for managing security and for compliance-related message archiving.
Microsoft hosts the services and includes support in its price structure. They reflect the company's push into the Web-based services arena and its expanded focus on enterprise customers.
"While Microsoft's aspirations still remain in the SMB (small to mid-sized business) market, it clearly wants to have its partners close larger deals in enterprise customers," notes Kash Rangan, a Merrill Lynch research analyst, in a report released this week.
"This is partly intended to help fend off SAP and Oracle's encroachment into the SMBs as they face lower revenue growth from their enterprise customers," he adds.
Upcoming Plans
The April release of EHS 5.3 will continue to optimize filtering effectiveness and provide faster full-text archive indexing along with additional language localization. Key features for IT Administrators include Directory Services usability enhancements and Admin Center Security enhancements, according to the company.
The 6.x releases that will align with Exchange 12 availability will add support for calendar and contacts, and provide directory integration as well as broader language support.
Beginning in April, Microsoft's sales force and partners will sell EHS 5.3 in North America, Latin America, and Europe, the Middle East and Africa. The services will be available in the Asia Pacific region later this year.