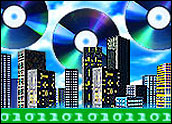 Web analytics have become a critical part of every company's Web presence, but many businesses are often surprised by how time consuming traffic-crunching programs can be.
That surprise can be most often pegged to two reasons, according to a report released Wednesday by Forrester Research.
"Site owners don't have much measurement experience when they take over Web analytics projects," said the report, a copy of which was obtained by the E-Commerce Times, "and their interactions with vendors during the sales cycle paint an overly optimistic picture."
Green Managers
Many Web site managers interviewed for its report had little experience designing metrics programs when they were first given responsibility for Web analytics, according to Forrester. As such, it said, they lacked a frame of reference for estimating the steps involved and the time each would take to complete.
"The first time you do anything new, you're not familiar with what's involved and how long it's going to take you," the author of the report, Senior Analyst Megan Burns, told the E-Commerce Times.
"A lot of the folks I spoke to who have been given responsibility for Web analytics do not have a background in measurement and setting up and establishing measurement programs."
Optimistic Pitches
In addition, the report noted that vendors set overly optimistic expectations during the sales cycle. Many Web analytics vendors, especially those who offered hosted analytics, say they can get clients up and running in just a few weeks, but the implementation times typically ranged from 30 days to six months.
"It's true that you can get up and running with basic page tagging and basic reporting very quickly," Burns acknowledged, "but in order to really get the kind of implementation that's going to provide value over the long term, it takes a little more time and energy."
What's often the case, she continued, vendors present potential clients with a best case, minimum work scenario, as opposed to what it takes to meet all a client's requirements.
Tight Time Frame
On the other hand, clients may mislead themselves by limiting a vendor's ability to give them the whole story about Web analytics.
"During the sales process, we only get very limited time from the buyers because they're evaluating three or four packages," Akin Arikan, a senior manager in the Web analytics group of Unica in Waltham, Mass., told the E-Commerce Times.
"We usually get a 90-minute meeting," he explained, "and that 90 minutes flies by while we explain all the things that can be done."
He admitted that although set-up is addressed during presentations, by necessity it must take a back seat to other things because the focus during the 90 minutes is so much on the tool, the solution and all the things you can do with it.
Google's Impact
As the Web analytics market grows, the industry will have to improve its offerings in ways that will make them a less time consuming exercise, maintained Google Analytics Senior Manager Brett Crosby.
"Analytics are too difficult to set up properly and they're too hard to use," he told the E-Commerce Times. "That's why Google has spent so much time making a product that's easy to get started with and easy to use."
Google is unique in that it offers its Web analytics product to the public for free, a move that's had a profound effect on the market.
"We've increased the size of the entire Web analytics market by several orders of magnitude," Crosby said. "The amount of users we have using our analytics is larger than what the market was … before we entered the space."
Serious Resources Needed
When planning Web analytics programs, the report noted, costs most likely to be missed by planners related to task management rather than budget items.
"Most of the things I heard from people about what surprised them was not 'we ended up spending more money on X,'" Forrester's Burns observed. "They tended to talk about it in terms of time they needed to spend on things, things paid in head-count hours as opposed to line items on the budget."
Wil Reynolds, CEO and founder of Seer Interactive in Philadelphia, explained that a company's cost surprises often grow over time with Web analytics.
"When a company is using a package for very basic things, they're not surprised," he told the E-Commerce Times. "But when they want to do the in-depth, valuable analysis, that's when they realize that to really do this stuff, it's going to require some serious resources."