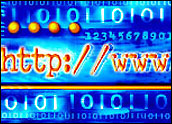 Persuading a company's brass to buy tools to analyze Web traffic is an easy sell these days, but that's not the case when it comes to hiring bodies to interpret the data produced by the tools.
Those were among the findings in a report released last week by Forrester Research.
"Because Web analytics is considered necessary for doing business on the Web, few managers … had to justify the cost of their initial investment," noted the report.
"But when they seek increased funding," it continued, "many have a hard time getting executives to open their checkbooks."
Ease of Use Trap
The quality of today's Web analytics tools may be contributing to many organizations' reluctance to supplement the software with wetware, Forrester noted.
"Because many firms get impressive results without dedicated analytics staff, site managers find it hard to make a case for why they need them," the report said.
Driving in Circles
"The tools have become relatively easy to use, so people without a lot of background in analytics or analysis can do some things themselves," Forrester Senior Analyst Megan Burns told the E-Commerce Times.
In stressing ease-of-use, tool makers may be misleading companies, commented Wil Reynolds, CEO and founder of marketing consulting firm Seer Interactive.
"The tools are often sold in a manner that makes someone feel as if they can really do it themselves, but it's more technical than people tend to think," he told the E-Commerce Times.
"Anybody can drive a NASCAR car in a circle — that doesn't mean they can do it for a living," Reynolds quipped. "Just because you buy this wonderful tool and put somebody in front of it doesn't mean they're going to extract all the value from the investment in that tool."
Resonating With Websters
Because it's so easy to work with the software, organizations think they can get by without dedicating additional human resources to the process.
"Often they don't hire full-time people," Forrester's Burns observed. It becomes someone's part-time job of somebody, which can be a mistake, she maintained.
"The companies that we talked to that have the most success are the ones that have someone dedicated to making sure the system is up and running well, and who are doing more advanced things — like using the analytics data to run experiments to see what types of designs actually resonate better with customers," she explained.
Data Evangelists
Web analysts can become evangelists for data.
"They get more people to use the data," Burns said. "These full-time people are often involved in training business people on how to use the tools, what data means, and how to think about it."
They're also available to answer questions, so users don't get stuck trying to access data and end up turning their back on using it, she added.
"Online marketers who use Web analytics data regularly to optimize their campaign portfolios get conversion rates about 25 percent higher than those who don't," the report observed. "Thus, by getting more people to use data, analysts can improve the performance of the marketing team as a whole."
Metrics-Driven Organization
Web analysts become a key conduit for data, added Akin Arikan, senior segment manager for Internet marketing in Unica's Web analytics group.
"They sit between the business users and the data," he explained. "They translate the business' goals into key metrics.
"All these Web analytics solutions produce so much data," Arikan maintained. "But a Web analyst can narrow down the output from these Web analytics solutions to just those key metrics that really say something about what the business wants to accomplish.
"They can drive an organization towards a metrics-driven decision making culture," he concluded.