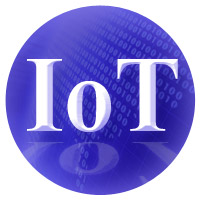 A rising tide of interest has sparked a series of competitive moves among the widening array of software and technology providers vying for a share of the rapidly expanding IoT market.
As with previous major IT industry trends, the enormous promise has driven a growing number of large and small players to rebrand and reposition their product and service offerings to appeal to the curiosity of potential corporate and consumer customers.
In the same way some of these players "cloudwashed" their legacy products and services to make them relevant with the advent of the cloud, many companies now are suggesting that their remote devices, networking solutions, analytic engines and software applications are perfectly suited to address the new requirements of the IoT.
No Firm Is an Island
However, the more realistic players also are recognizing that they need to join forces to truly meet the rapidly evolving needs of their customers and strengthen their competitive position in the market. This new wave of teaming tactics has taken a number of different forms.
Some companies are forming new standards groups in an attempt to shape the way the IoT will be architected, monitored, monetized and safeguarded. Established standards groups such as the IEEE Standards Association, European Telecommunications Standards Institute (ETSI), and ITU Global Standards Initiative (GSI) have established specific committees to address unique IoT requirements.
There is also a growing number of new industry groups trying to set their own IoT standards. Each of these groups is being led by major companies seeking to influence how IoT will be developed and deployed.
The Industrial Internet Consortium (IIC) is led by GE, AT&T, Cisco, IBM and Intel. In the Open Interconnect Consortium (OIC), Intel is joined by Atmel, Broadcom, Dell, Samsung and Qualcomm.
Google's Nest Labs is leading the Thread group of smart home gadget makers including Samsung Electronics, ARM Holdings, Freescale Semiconductor, Silicon Labs, Big Ass Fans and Yale.
Acquire Away!
Whenever there's a hot market opportunity, players that want to quickly gain a foothold in the new market segment make a series of acquisitions to accelerate their initiatives.
Two Boston area companies have adopted this strategy. LogMein has acquired Xively, a Platform as a Service (PaaS) provider, and Ionia, a system integrator specializing in connected solutions.
PTC acquired ThingWorx, an IoT platform provider, and Axeda, a provider of cloud-based solutions for managing connected products and machines, and implementing machine-to-machine (M2M) and IoT applications.
No one company can provide end-to-end IoT solutions because of the number of piece-parts that comprise a complete IoT supply chain.
Therefore, it is essential for the companies that want to play a major role in the IoT marketplace to team with third parties to build a solid IoT ecosystem and acquire other companies that can extend their IoT capabilities.