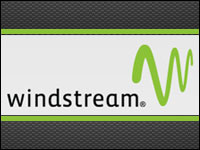 Windstream has been riding the growth Wave over the last several years. Are things starting to change? You may recall that a while back I said the company would continue to look strong as long as acquisitions continued. I asked what would happen when it slowed? That next chapter may be starting.
My Pick of the Week is the new Samsung Galaxy S III smartphone. It looks like the best iPhone competitor in the market so far — that's if Samsung can get it into the marketplace.
Dreaming Up the Next Wave
It's been about a year and a half since I spoke at a Windstream board of directors meeting. I offered both my congratulations and a pat on the back for stellar performance, and urged the board to create the next Wave while things were still hot.
Since that time, the company's stock price has grown, crested and fallen. Today it is roughly where it was three years ago. It grew from the US$9 level to the $14 level and is now back to around $9. So what's the problem?
The advice I gave to Windstream is the same advice I offer to many companies: Even if you seem to be hot, that's only because you are riding the growth side of the Wave. Eventually you will crest, then come down the other side. This happens to every company.
I asked everyone at the board meeting to develop the next step — the next Wave. It is vital to create the next growth Wave before the one you are riding crests.
Example: That's what happened to local phone companies Verizon and AT&T (AT&T used to be SBC from Texas). They were companies that were riding the local phone Wave up through the 1990s. Then in the 2000s that Wave crested and started falling.
Their local phone business, in fact, is still shrinking as competitors in the wireless, cable television and VoIP industries continue to take business away from them.
Fortunately, both Verizon and AT&T saw this eventuality coming and created their next Wave. They are now on the growth side of new Waves in wireless, Internet and IPTV — AT&T uVerse and Verizon FiOS. That's why they continue to grow and be strong. They are thinking in advance.
Other local phone companies, like Qwest, didn't follow this path, and they struggled. Qwest was eventually acquired by CenturyLink and was a much weaker company. This is a fundamental difference.
The key lesson here is to look at the difference between AT&T and Verizon on one hand, and Qwest on the other.
What about Windstream? Is it cresting? If so, it still has time to change course, as long as it understands and acts now.
Wireless is a potential next step, but not every company is successful in this area. Look at how AT&T, Verizon and Tracfone have done well, and how others — like Comcast, Time Warner, Cox and Qwest — have not.
However, Windstream does have a successful track record in wireless with Alltel — so is this a possibility?
Jeff Gardner, CEO of Windstream, said a while back that the company had no wireless plans. It is still focused on the enterprise and broadband, while continuing to generate industry-leading cash flows.
This is fine until its growth crests, and it starts down the other side. Is that where Windstream is today? And if so, what other possibilities does it have?
Wireless Reinvented
There are plenty. Just look at what other companies — like AT&T, Verizon, Comcast, Time Warner and Cox — are doing.
They are pushing television with IPTV instead of just reselling satellite television. They are offering security systems for consumers and businesses. There are plenty of opportunities for the next growth Wave that other phone companies are successfully moving into.
However, Windstream has to act.
When I spoke at that meeting, I saw Windstream enjoying the current growth Wave, but I also saw trouble in the future if it didn't focus on creating the next growth Wave.
I like the Windstream management. Remember Alltel? It broke up into wireless and wireline companies. The wireless company was acquired by Verizon Wireless and the landline company was renamed "Windstream" and started on the path of acquisitions.
If it had not acquired other companies in recent years, its local phone business would have been shrinking — the same as AT&T and Verizon were. This is no one's fault — it's happening to the entire local phone market.
However, this loss was masked by growth through acquisitions. I said when the acquisitions slowed or stopped, Windstream's shrinking local phone business would start to poke its head above the water line.
That may be starting now. But it's not too late for Windstream.
The warning signs are flashing.
Its wholesale revenue has declined by 6.3 percent, or $15 million, compared to a year ago. Its consumer lines decreased by 82,000, or 4.1 percent, during the last year.
This was due to the effects of competition, said Windstream. No sh*t. That's what I have been saying for years. Competition is changing both the marketplace and customer expectations.
Apple and Google have completely reinvented the wireless space with the iPhone and the Android OS. That suddenly put companies like Nokia and RIM on a downward trajectory, and they are finding it impossible to turn around. Five years ago, they both led — something to keep in mind.
Broadband revenues for consumers and businesses have risen from 60-68 percent of total revenues over the last year. Good start, but not yet enough.
Since it was created in 2006, Windstream has grown. At that time, it competed only in 16 states; today it is in 48 states. It has 22 data centers and a long-haul fiber network across 115,000 miles.
Today this is a strong company with good people in charge. However they need to think outside the box for solutions, and create the next Wave to grow on.
I have followed countless companies in this same space over the last few decades. I have seen many companies succeed and many others fail.
Perhaps I am wrong, but I have seen too many companies that were doing very well suddenly fall off the cliff. It is not too late yet to act, but from what I see — now is the time to act.
So what is next for Windstream? Will it follow, AT&T and Verizon, or Qwest/CenturyLink, RIM and Nokia?