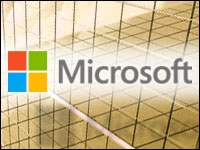 This story was originally published on Aug. 4, 2012, and is brought to you today as part of our Best of ECT News series.
It was a busy summer for Microsoft and chief executive Steve Ballmer.
The software giant released customer previews and ship dates for the newestversions of its flagship Windows and Office products; purchased Yammer, a cloud-basedenterprise social networking company; hosted its annual Worldwide Partners Conference (WPC)in Toronto; and vocally signaled its intent to leave no stone unturned in competing head-on withrivals Apple and Google.
Sounds good, right? Unfortunately all of these positive moves are overshadowed by three things:
Microsoft reported the first quarterly loss in its 26 years of being traded as a publiccompany. Slipping into the red for the first time in nearly three decades, Microsoft hasreported a loss of US$492 million in the June quarter. Most worrisome is the reason for theloss. Microsoft took a non-cash write-down of $6.2 billion related to non-performance ofonline advertising business and Internet services division aQuantive, which itacquired in 2007. On a positive note, revenue for the fourth fiscal 2012 quarter rose 4percent to $18.05 billion, compared to the $17.36 billion sales Microsoft posted in thesame period a year ago.
Vanity Fair magazine published "Microsoft's Lost Decade," a scathing profile by contributing Editor Kurt Eichenwald. In it, Eichenwald makes a case thatMicrosoft has spent the last 10 years unsuccessfully dithering in several key marketsegments including smartphones, search, social networking, mobility and tablets,falling far behind competitors like Apple and Google.
Windows 8 is being dubbed a "disaster" in some quarters — three months before itsscheduled October ship date.
What goes on here? Whoa. Are things really as bad as all that? Is Microsoft doomed to suffer aquick decline, inexorably marching off to a high-technology elephant's grave yard? Not so fast.
Microsoft is in transition and does face significant challenges to both its business and technologymodel going forward. However, it still has a lot going for it, and rumors of its demise are premature.
In Part 1 of this two-part column, I'll examine the perception and reality of the challengesconfronting Microsoft. In Part 2, I'll detail its strengths.
Microsoft's Fundamentals
As for Microsoft's current financials, the company does suffer by comparison to rival Apple — but so does just about every other company on the planet. Apple's success and phenomenal growth surge has outpaced just about every corporate measurement over the past six years, thanks to the iPhone and iPad.
Apple aside, Microsoft's financials are more than respectable, as shown in Table 1 below.It has one of the highest market capitalizations in the industry, at more than $247 billion. Annual income is $23.34 billion on sales exceeding $73 billion.
The rest of Microsoft's balance sheet is equally clean, with profit margins of close to 32 percent andoperating margins of 38.44 percent. The company also has $58.35 billion in cash, while total debt is amanageable $13.15 billion. These figures enable Microsoft to pay shareholders a 2.7 percent dividend.In March, Apple announced it would pay its first quarterly dividend in 17 years — $2.65 pershare, beginning July 1.
Microsoft derives 35 percent of its revenue from Office, 22 percent from Windows, and 10 percent from its Xbox business, with the remaining 33 percent spread out among other products and services.
Clearly, Microsoft has a lot riding on the fall introduction of the new Office and Windows releases.Flagging PC sales are hurting all the OEMs, including Apple. And just as clearly, Microsoft must dosomething quickly to either jump-start its lagging Internet and online advertising and smartphonesales or admit defeat and cut its losses.
Based on Steve Ballmer's comments at the Worldwide Partners Conference (WWPC), in which he vowed to take on Apple, failure is not an option.
Microsoft by the NumbersSource: Capital IQMarket Cap:$247.32BRevenue:$73.03BNet Income:$23.34BProfit Margin:31.97 percentOperating Margin:38.44 percentReturn on Assets:16.12 percentReturn on Equity:38.23 percentQtrly Revenue Growth:6.0 percentQtrly Earnings Growth:-2.40 percentTotal Cash:$58.35BTotal Debt:$13.15B
Bottom line: Most corporations would kill to have Microsoft's balance sheet.
Unflattering View
The Vanity Fair article unflatteringly compares Microsoft's financial performance to Apple's, noting that one singular product, the iPhone, now generates more revenue than all of Microsoft's products combined.
The article also uses interviews with named sources — including formerMicrosoft engineers and product managers — to paint a highly critical analysis of Microsoft'sinternecine conflicts and counterproductive corporate practices, such as stack ranking reviews.
The article's premise and conclusion is that Microsoft has lost its edge in the last decade bymyopically placing too much emphasis on Windows and Office to the detriment of emergingtechnologies like tablets and e-readers. Microsoft is now, in the words of Kurt Massey, a formersenior marketing manager quoted in the article, "a barren wasteland."
The Vanity Fair article does make valid points, but what it fails to do is present a completepicture that details Microsoft's financials, illustrates what Microsoft has done right over the last10 years, notes what it continues to get right today, and acknowledges where it is well-positioned for the future.
Microsoft Mistakes
The most worrying current Microsoft statistic is that its quarterly earnings growth is off 2.40 percentyear over year (YoY), reflecting slowing PC sales, which also negatively impacts Microsoft'score Windows and Office products.
To reiterate, Windows and Office combined accountfor 57 percent of Microsoft's overall revenue. It's no secret that both Google and Apple have beenlaunching an assault on the company's traditional bailiwick among corporate enterprisecustomers. It's also no secret that due to changing market dynamics and the continuing economicdownturn, Microsoft has felt the pain and pressure of getting users to upgrade to newversions of Windows and Office.
Windows 8 and Office 15 are both due to launch this October. Exact ship dates and pricing havenot yet been released. While many industry observers have already declared the PC dead, that isan overstatement.
Tablets, most notably Apple's iPad, are certainly cropping up more and morein businesses, but enterprises are in no way ready to chuck their PCs and notebooks in the nearterm or intermediate future.
That said, the market is evolving, and Microsoft must embrace thenew form factors and be in the forefront of innovation with its upcoming Surface tablet — thoughthere is bound to be some disruption from disaffected OEMs.
Other well-documented Microsoft product market missteps:
Smartphones and Mobility: This is a case of too little, too late. Windows Phones from Nokia and others are decent products, but they were woefully late to market due to delaysin Microsoft's development process. By the time these products shipped. Apple's iPhoneand Google Android-based devices had built up an insurmountable lead. Microsoft isalso hobbled by its partnership with Nokia, whose sales and market share are in free fall.
Search: From a feature/function standpoint, Microsoft's Bing is a terrific searchengine that has about 11 percent market share. But again, Microsoft's tardy entrance into thesearch engine market allowed Google to build 65 percent market share that will be difficult, ifnot impossible, to overcome.
Company Morale
In the late 80s, 90s and through the early 2000s, jobs at Microsoft were highly sought after.Microsoft made lots of millionaires. In the last 10 years, Microsoft's stock has stagnated. In thelast year, the stock has ranged from a low of $23.79 to a high of $32.95. Its current price of$29.58 is on the higher end of the 52-week range, but the stock price is sluggish and shows nosigns of breaking out of the slump.
A good portion of the Vanity Fair article was devoted to Microsoft's practice of stack ranking. Stack ranking undercuts morale and causes many loyal workers to seekemployment elsewhere. Stack ranking is exactly what its name implies: In a team of workers,it's predetermined that a certain percentage will receive excellent reviews, the majority will geta middling/mediocre review, and a remaining small percentage — roughly 10 percent — will get afailing review, causing them to be put on probation or even terminated.
Microsoft employeesare upset — and rightfully so — that the ranking system mandates certain numbers of people willexcel while others are doomed to be assigned a failing grade, whether they deserve it or not.
To put it bluntly, stack ranking is rank! Whoever had this idea ought to get an "F" in his/her nextperformance review, because it stinks. It certainly does nothing to motivate workers, and in fact itcould damage their performance. Microsoft needs to cancel stack ranking immediately.