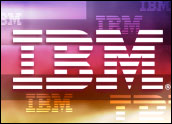 Lenovo Group's US$2.3 billion deal to purchase IBM's low-end, commodity x86 Server portfolios, related resources and operations is an all-around win for everyone involved.
The sale of the IBM x86 servers has been rumored for well over a year, as Big Blue grappled with continuing pressure on its low-margin x86 servers.
In its most recently completed fourth quarter, IBM's revenue dropped 5.5 percent to $27.7 billion. Slumping hardware sales was the chief culprit for the revenue miss. IBM's x86 server sales declined by 16 percent in the fourth fiscal quarter alone, following seven straight quarterly revenue declines.
Under the terms of the agreement, Lenovo will purchase the following:
IBM's System x servers;
BladeCenter and Flex System blade servers and switches;
x86-based Flex integrated infrastructure systems;
NeXtScale and iDataPlex servers and associated software; and
IBM's blade networking and maintenance operations.
Additionally, Lenovo gets all of the development, sales and marketing, finance, legal, integrated supply chain, operations, IT, manufacturing, and service and support (maintenance) operations associated with the aforementioned assets.
Also as part of the deal, Adalio Sanchez, general manager for System x and Pure Systems in the IBM Systems and Technology Group, will move to Lenovo and assume the same role there.
Approximately 7,500 IBM employees worldwide — including those based at major locations such as Raleigh, N.C.; Shanghai and Shenzhen, China; and Taipei, Taiwan — will be offered employment at Lenovo. Since Lenovo's U.S. headquarters in North Carolina is close by IBM's Raleigh offices, it should be an easy transition for the majority of Big Blue workers.
Digging Deeper Into the Deal
IBM will by no means abandon its high-end server business. Following are additional important provisions of the deal:
IBM will retain its enterprise systems portfolio, including System z mainframes, Power Systems, Storage Systems and Power-based Flex servers, as well as the PureApplication, PureData and SAP Hana appliances;
IBM and Lenovo will enter into a broad-based strategic collaboration;
Lenovo will become IBM's preferred supplier of x86 server technology;
Lenovo will license, manufacture and resell IBM Storwize and tape storage technologies, the General Parallel File System, the SmartCloud Entry, elements of the x86 system software portfolios, and the Platform Computing portfolio;
Integrated systems software components will move to Lenovo;
Higher-level management tools like System Director and Flex Systems Manager will remain with IBM and be licensed by Lenovo;
IBM and Lenovo will work together on patches to IBM software required by Lenovo; and
Until the transaction is completed, the two companies will continue to operate independently.
The acquisition is expected to close later in 2014, pending regulatory approval. Once the transaction is complete, Lenovo will assume related customer service and maintenance operations. IBM will continue to provide maintenance delivery on Lenovo's behalf for an extended period of time, so customers should see few or no changes in their maintenance support.
Both the IBM and Lenovo executives enthusiastically applauded the deal.
"The divestiture [of the x86 server line] allows IBM to focus on system and software innovations … such as cognitive computing, Big Data and cloud," said Steve Mills, IBM senior vice president and group executive of the Software & Systems Group.
The acquisition of IBM's x86 server portfolio will enable Lenovo to increase its current 2 percent niche market in servers by sevenfold to 14 percent, noted Peter Hortensius, senior vice president at Lenovo and president of its Think Business Group.
To accomplish that goal and "generate costs synergy," Hortensius said, Lenovo will need to move most of the manufacturing from IBM's existing facility in Virginia to Asia, while keeping some R&D in the U.S.
The Takeaway
Lenovo's acquisition of IBM's low-end, commodity x86 server portfolios is a tactical and long- term strategic win not only for IBM and Lenovo, but also for their respective business partners, customers, and the 7,500 IBMers who will make the move to Lenovo.
IBM and Lenovo have had a long, productive working relationship. Lenovo in 2005 bought IBM's PC business, including the popular ThinkPad brand, for $1.7 billion; by 2012, Lenovo had surpassed all rivals to become the world's top PC vendor.
IBM is following the money and the market trends. IBM's server business is the world's second-largest, with a 22.9 percent share of the $12.3 billion market in the third quarter of 2013, according to Gartner.
In fact, IBM's System z Enterprise mainframe and high-end server market share and demand remain strong and solid. Overall, IBM mainframes have in excess of 90 percent market share in that segment.
The sale of the struggling x86 server line frees IBM to focus on what it does best: enterprise products and services — most notably, cloud computing and services, and Big Data Analytics via its soon-to-be-expanded Cloud Computing group and its newly formed Watson Business Unit.
No company has broader, deeper enterprise and services portfolio than Big Blue. IBM's sale of its x86 Server business for $2.3 billion pays for its investment earlier this month of $1 billion in the new Watson BU headquartered in New York City, as well as the $1.2 billion it's investing in expanding its Cloud Computing portfolio in 40 global data centers in 15 countries on five continents.
Is the $2.3 billion sale much less than IBM's rumored $6.5 billion asking price for the x86 servers last summer? Probably. It was IBM's decision to sell the x86 commodity server portfolio and associated services and make a swift, clean exit. The alternative was to retain the x86 server line and let it continue to bleed revenue and drain resources.
IBM is simultaneously shedding unprofitable products and thereby effectively funding its expansion into leading-edge and emerging market segments.
Selling the x86 line to Lenovo is an intuitive and obvious move that makes perfect business sense for IBM, Lenovo and their respective customers and business partners. Lenovo has a proven record, experience in high volume x86 desktop hardware, and a long history of working with IBM. Customers and business partners can be confident that Lenovo has a very high probability of succeeding with the x86 server businesses just as it has with IBM PCs.
Finally, there is the human element. The IBM/Lenovo x86 agreement also positively impacts 7,500 Big Blue employees globally. They can transition to Lenovo, which also has offices in Raleigh, N.C., so few, if any, will have to move.
The IBM/Lenovo deal opens the door wider for IBM to expand its footprint in China and the Pacific Rim.
In Conclusion
To sum up, IBM's sale of its x86 business to Lenovo is the best possible outcome for all concerned.
Both companies must still execute once the transaction gets the necessary regulatory approval and closes. However, based on past history, the likelihood of success is high.
IBM will be able to forge ahead unhindered in its quest for continued innovation in enterprise systems and in the highly competitive cloud computing arena.