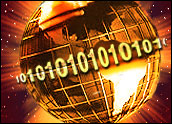 A proposed treaty that would expand the rights of broadcasters over what they deliver to consumers cleared a significant hurdle last week at a meeting of an international copyright panel.
The panel — the Standing Committee on Copyrights and Related Rights (SCCR) of theWorld Intellectual Property Organization (WIPO) — approved the calling of a diplomatic conference to hammer out a final version of the controversial treaty.
The diplomatic conference is the near-final step before the treaty becomes part of international law. The SCCR's action, however, must be approved by WIPO's General Assembly later this month before the conference, scheduled for July 2007, can convene.
Surprise Move
Some observers were surprised by the SCC's move in the final moments of its session for this year.
"I was surprised on one level because it did seem to diverge from WIPO's policy of consensus — of not moving forward unless all the countries are on the same page, Attorney Robin D. Gross, executive director of San Francisco-based IP Justice, told the E-Commerce Times.
"There was an obvious lack of consensus, and most of the substantive issues are still wide open and really haven't been dealt with," she maintained.
At issue is whether intellectual property rights that — up until now — have been granted solely to content creators should be extended to the deliverers of the content.
Fighting Piracy With IP
Broadcasters argue they need the additional rights to fight piracy of their services. Civil liberties groups, developing nations and technology organizations maintain those additional rights will stifle technological innovation, freedom of expression and access to knowledge.
"This broadcast treaty would allow the broadcasting organizations to go after individuals and entities that are involved in piracy with new technologies," Kristin J. Achterhof, a partner and intellectual property attorney with Katten Muchin Rosenman in Chicago, told the E-Commerce Times.
"The existing treaties don't go far enough to provide the remedies that the broadcasting organizations need, particularly in connection with signal piracy problems," she added. "These pirates can put out the content to the public before the broadcasters can do it."
New Revenue Stream
However, critics of the treaty argue that existing law gives broadcasters the tools they need to fight signal theft. The new rights broadcasters are seeking in the treaty aren't about signal theft, but about something else.
"It's another whole new revenue stream for them," Gross asserted. "It's new economic rights. It's a new opportunity for broadcast companies to charge other companies downstream for accessing content.
"The broadcasters haven't shown why the current system is inadequate and why they need this new entirely unprecedented intellectual property right," Achterhof declared.
Traditional Methods Sufficient
Historically, the purpose of intellectual property rights is not to deal with theft, explained Jeff Lawrence, director of digital home and content policy for computer chip maker Intel.
"If I'm a DVD distributor and someone steals those DVDs from me, it's a problem. But we don't give me an intellectual property rights on the DVDs — we rely on traditional notions of theft," he told the E-Commerce Times.
"It will be problematic if we start to use intellectual property rights to solve every business problem that arises out there, rather than using traditional notions of theft or unfair business practices," Lawrence maintained.
Webcasting Excluded
While there were many treaty detractors unhappy with its expansion of rights, one group believes the proposal doesn't go far enough. Lee Knife, general counsel for the Washington-based Digital Media Association told the E-Commerce Times his organization was disappointed that the rights provided to broadcasters in the treaty weren't extended to Webcasters.
"It is our understanding that the document that will go to the General Assembly will explicitly say it does not include Webcasting — that Webcasting should be considered separately," he said. "We would prefer to have Webcasting included in the treaty proposal."
Because parliamentary tactics were used to advance the treaty over the objections of many of the SCCR's members, some opponents believe it may be rejected by the General Assembly.
"I would be surprised if the General Assembly went along with it," IP Justice's Gross contended. "The General Assembly delegates will be looking at things from a much broader perspective."