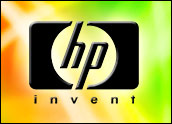 After years of being one of Microsoft's biggest supporters in the Windows-based laptop market, HP on Monday officially released its first Chromebook: the Pavilion 14 running Google's Chrome OS.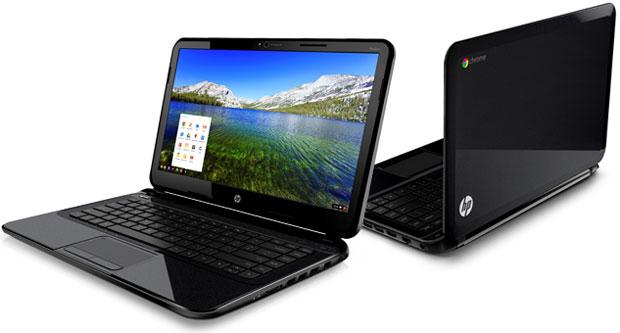 HP joins Samsung, Acer and Lenovo in jumping on the multi-OS bandwagon.
The new device is light on the specifications side. It includes a 1.1-GHz Intel Celeron 847 processor, a 16-GB solid-state drive, 2 GB of RAM, an HDMI port, an Ethernet port, three USB ports and an HD Webcam. Users are offered 100 GB of storage on Google Drive for two years. The machine weighs in at a not-exactly-featherweight 4 lbs. It's priced at $US330.
"The true attractiveness is the price, [although] some of the other OEMs have been a little cheaper," said Craig Stice, senior principal analyst at IHS iSuppli. "That is going to draw some attention, but if it gets higher it could encroach on HP's laptop space."
Breaking Windows
While HP isn't alone in looking to a multi-OS approach as a way to hedge bets against the rise of tablets, the question is why it decided to go with Chrome.
"HP had their own OS when they bought Palm, so why didn't they do something with webOS?" asked Rob Enderle, principal analyst at the Enderle Group. "It seems kind of silly to go with an inferior OS. Free is great, but they already had one they paid for, so the move seems kind of foolish."
Is HP's Chromebook investment worth the potential damage to its longstanding relationship with Microsoft?
"If you want to upset Microsoft, this is the way to do it. I don't see this as the smart strategy," Enderle told the E-Commerce Times. "We could argue that HP deciding to release a Chromebook is why Microsoft is investing in Dell this week."
HP may find itself wishing for a return to the Windows glory days, Enderle added. "The word is that Google is harder to work with than Microsoft."
Can Chromebooks Shine?
Consumers have numerous choices — tablets, hybrids like the Surface, Ultrabooks, netbooks — and covering all those bases won't be easy.
The issues trace back to Microsoft's decision two years ago to hedge its own bets.
"Microsoft's announcement at 2011 CES of plans to develop a version of Windows for ARM-based devices officially ended the Wintel alliance era," said Charles King, principal analyst at Pund-IT. "Since then, we've seen any number of those once-indivisible allies stake out claims in new markets. HP's Chromebook is just one of many such efforts."
Finding the Right Buyers
The Pavilion 14 has to compete with tablets that are primarily used as media consumption and Web-surfing devices. It also has to find the right audience among consumers and business users.
"They've got a ways to go to find the niche," iSuppli's Stice told the E-Commerce Times. "It could be in the education field, where a student has something to store documents and access the Web easier than a tablet."
Buyers will also want to know if they are getting enough computing power for their dollars.
"Like tablets, the essential limitations of Chromebooks are balanced by lower cost," King told the E-Commerce Times. "If cost goes up, it'll highlight those limitations."